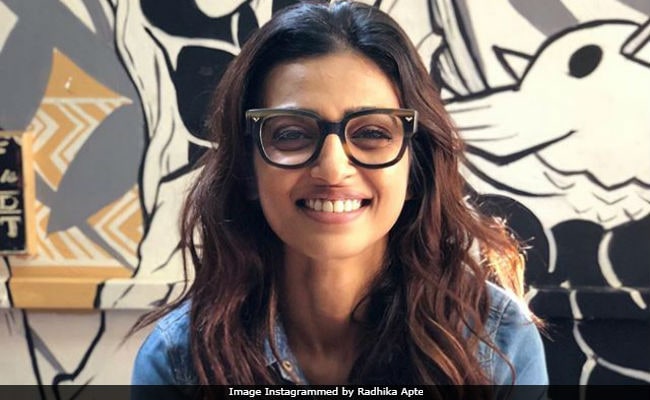 Highlights
Radhika Apte spoke about her periods
"I remember feeling very proud the day I got my periods," said Radhika
PadMan was released today
New Delhi:
Radhika Apte, who plays Akshay Kumar's wife in
PadMan
, has said that she already knew everything about periods even before having them thanks to her liberal upbringing. Speaking of the time when
she had her first period
, the 32-year-old actor told
mid-day
: "I remember the day my periods actually started; I sort of figured that they've started. So, I went to the bathroom in the middle of a class. I remember feeling very proud the day I got my periods." Radhika plays a naive rural woman in
PadMan
, who doesn't approve of husband's idea of making sanitary napkins for women.
Despite being brought up in a liberal family,
Radhika
couldn't escape being subjected to the orthodox practices towards menstruation. The
Parched
actress recalled an incident which left her feeling very offended. "Once, I went to a friend's house while I was menstruating, I remember her mother didn't let me come into the kitchen and I was very offended because I've never been told that,"
mid-day
quoted her as saying.
She also narrated an incident involving her own brother. "My brother was quite young and when I came home I had a blood stain on my <i>kurta</i>. My mum told me, 'Radhika, you have a stain' and I said, 'Mum, I'm so tired now, I'll wash it later on.' At the same time, my younger brother, who was right there was very embarrassed that we were discussing this. I told him that, 'Start studying about it because you're going to be a doctor soon," she told
mid-day
.
Radhika, who is known for playing unconventional roles like Ahalya in Sujoy Ghosh's short film
Ahalya
, Rekha in
That Day After Everyday
, Shaheen in
The Calling
, said that she only got
PadMan
because director R Balki found it challenging for her. She told
mid-day
, "When I asked him why he wanted me to play this character he said that you are the exact opposite of the character and that is why I want you to play this part because that would be challenging for you."
PadMan
is based on the journey of social entrepreneur Arunachalam Muruganantham, who invented a low-cost sanitary pad making machine. Akshay Kumar plays Arunachalam Muruganantham in the film, which was released today.