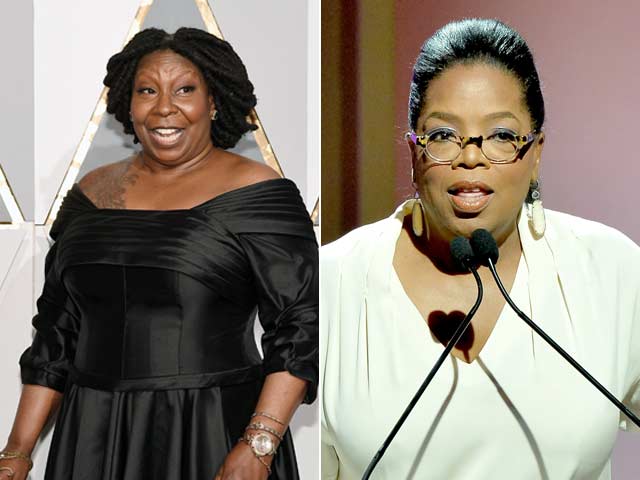 New Delhi:
The awkward moment when Whoopi Goldberg shows up to the Oscars and is promptly confused with Oprah Winfrey on Twitter. The Golden Globes, who insisted on tagging America Ferrera as Gina Rodriguez in a series of tweets some months ago, might sympathise but the rest of Twitter savaged beauty company Total Beauty who put out the offending tweet on Oscar day. (Also Read:
Best Quotes From Show Mention Race, Climate Change, Cookies
)
They deleted it but everything lives forever on the Internet:
Come on @TotalBeauty
There are only a few of us there smh
Sorry @WhoopiGoldberg#screenshotpic.twitter.com/HYjdCVTdyI

— Holly Robinson Peete (@hollyrpeete) February 29, 2016
Oopsie. Or make that - Whoopsie. Both Whoopi and Oprah are massively famous, agreed - but do they look at all alike, apart from sharing the same skin colour?
#ThatsNotOprah trended for hours and spewed forth a barrage of jokes and insults. Like so:
Matthew @McConaughey is looking good for the #Oscars2016#ThatsNotOprahpic.twitter.com/QbJlXxMuzj

— Sean Montgomery (@gomery) February 29, 2016
I accidentally thought Whoopi was Oprah. #thatsnotoprahpic.twitter.com/bshjmrIkkv

— Irish Dave (@iamirishdave) February 29, 2016
Total Beauty, publicly shamed and red-faced, apologized and is hoping to make amends:
We'd like to apologize to Oprah and Whoopi, as well as everyone we've offended. It was our error, and there are no excuses. We're sorry.

— Total Beauty (@TotalBeauty) February 29, 2016
Using this #Oscars#SNAFU as an opportunity to donate $10k to @whoopigoldberg & @oprah's charity of choice. #ThatsNotOprah#WeMeanIt

— Total Beauty (@TotalBeauty) February 29, 2016
Neither Whoopi Goldberg nor Oprah Winfrey (who was watching the Oscars in her pyjamas at home) have commented yet. (Also Read:
Oscars: Was Chris Rock's Medicine to a So-White Oscars Strong Enough?
)