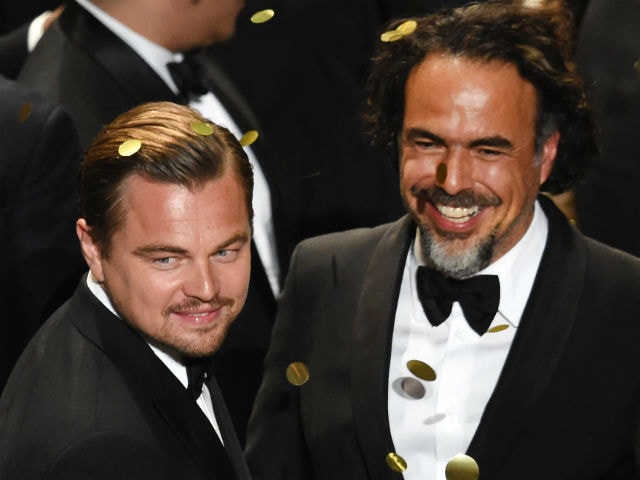 California:
The 88th Academy Awards were overshadowed by a row on the lack of black nominees, but Hollywood's biggest night also witnessed commentary on issues ranging from climate change to gay rights to 'Girl Scout cookies.'
Here are some of the most memorable quotes from the Oscars on Sunday:
Protecting the World
"Let us not take this planet for granted. I do not take tonight for granted."
- Leonardo DiCaprio, finally winning a long-sought first Oscar, for his lead acting role in
The Revenant
, on the need to take urgent action against climate change.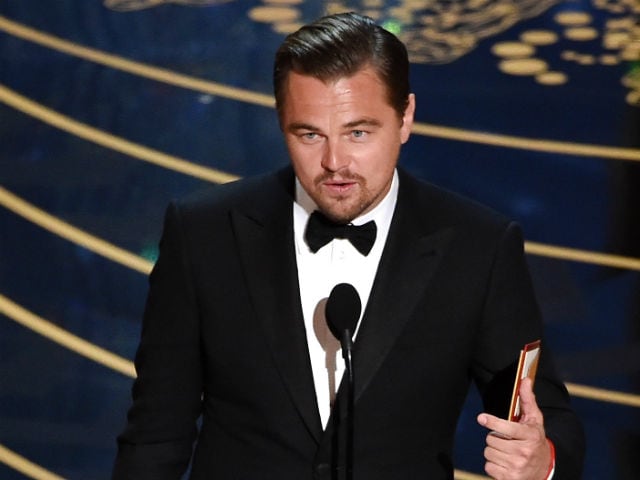 Real Concerns on Race
"You know, when your grandmother's swinging from a tree, it's really hard to care about best documentary foreign short."
- Oscars host Chris Rock, explaining why fewer fellow African Americans raised concerns about diversity issues in film in the past.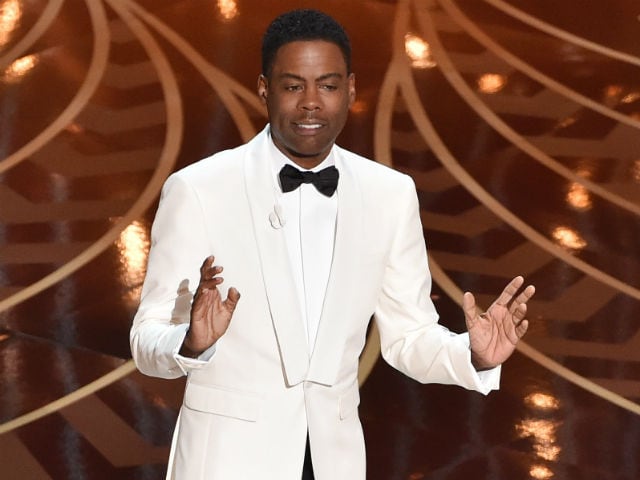 And... Real Concerns on Race
"This year, in the 'In Memoriam' package, it's just going to be black people that were shot on their way to the movies." (Also Read:
At Oscars, Glory For Leonardo DiCaprio, Mad Max: Fury Road
)
- Chris Rock again, alluding to major issues faced by African Americans in recent times.
And Real-Life Concerns
"I want you to reach into your millionaire pockets and I want you to buy some of my daughter's Girl Scout cookies."
- Chris Rock, on how his daughter has not sold enough this year.
Darth Vader is Black?
"I is here representin' all them who has been overlooked - Will Smith, Idris Elba and of course, the amazing black bloke from
Star Wars
, Darth Vader."
- Comedian Sacha Baron Cohen, unleashing some of his characteristically provocative humor as Ali G, his racially ambiguous hip-hop character.
Time to Look Beyond Color
"What a great opportunity to our generation to really liberate ourselves from all prejudice... and make sure for once and forever that the color of skin becomes as irrelevant as the length of our hair."
- Mexico's Alejandro Gonzalez Inarritu, winning his second straight best director Oscar for
The Revenant
.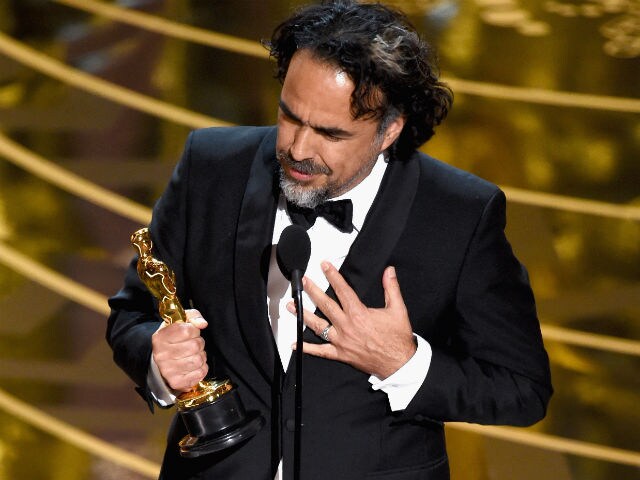 Gay and Proud
"I stand here tonight as a proud gay man and I hope we can all stand together as equals one day."
- English singer Sam Smith, after winning the Oscar for best original song for the theme to the latest James Bond film,
SPECTRE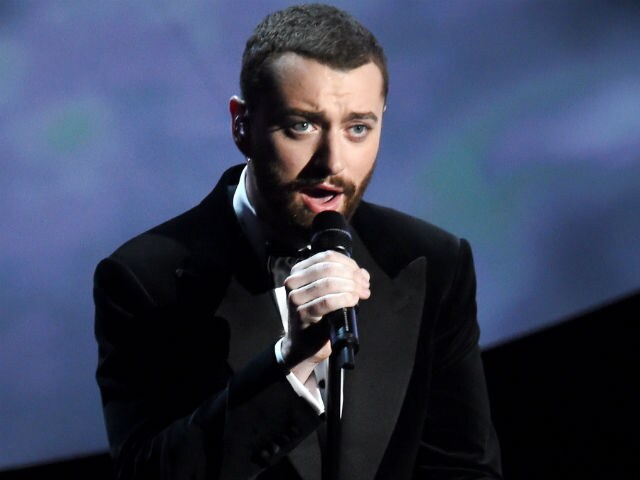 Message to The Pope
v"This film gave a voice to survivors. And this Oscar amplifies that voice, which we hope will become a choir that will resonate all the way to the Vatican."
- Michael Sugar, co-producer of Best Picture
Spotlight
, the story of The Boston Globe's expose about the Catholic Church's silencing of victims of sexual abuse by priests.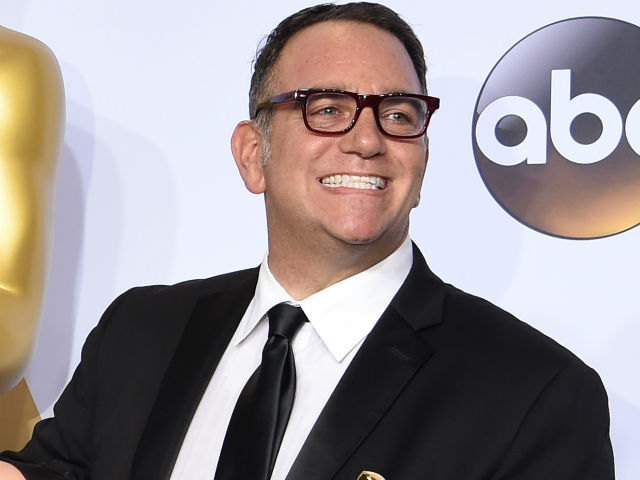 Love For The Media
"We would not be here today without the heroic efforts of our reporters. Not only did they effect global change, but they absolutely show us the necessity for investigative journalism."
- Blye Pagon Faust, another co-producer of
Spotlight
.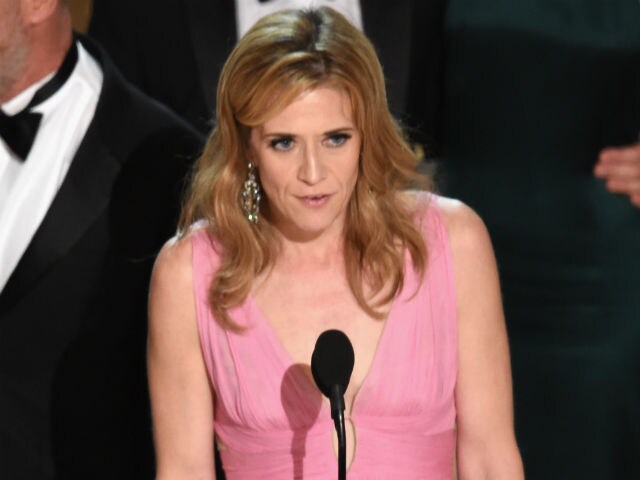 Standing Up To Campus Rape
"We must and we can change the culture, so that no abused woman or man like the survivors you will see tonight ever feel they have to ask themselves, 'What did I do?' They did nothing wrong."
- US Vice President Joe Biden, introducing Lady Gaga, who performed with survivors of campus sexual assault.
Election Year Lessons From Financial Crisis
"If you don't want big money to control government, don't vote for candidates that take money from big banks, oil or weirdo billionaires."
- Adam McKay, director of financial crisis satire
The Big Short