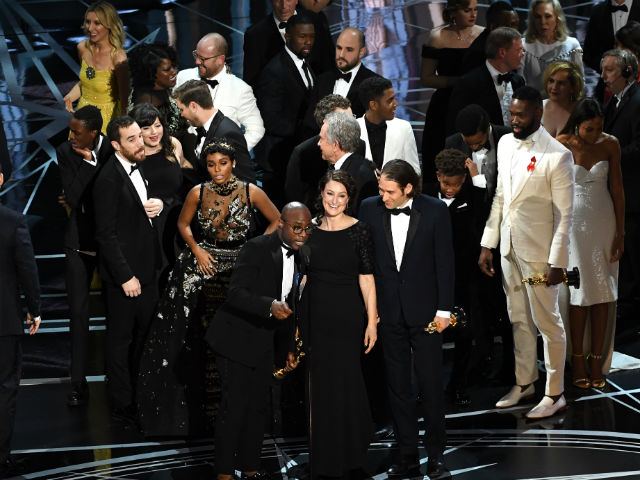 Highlights
The Academy however will not work with the two PwC accountants
Electronic devices will not be allowed backstage
A third personnel will also be appointed to be in charge of the envelope
New Delhi:
The massive goof-up at the 89th Oscars was followed by the Academy's decision to never work with the two
Pricewaterhouse Coopers accountants
who were identified to be responsible for the gaffe. The Academy, however, have decided to continue working with Pricewaterhouse Coopers, the firm that handles the tabulation system at the Oscars, after reviewing and incorporating certain revised methods, reported news agency AFP. "After a thorough review, including an extensive presentation of revised protocols and ambitious controls, the board has decided to continue working with PwC," Cheryl Boone Isaacs, the Academy President, wrote on Wednesday in an email to the Academy members, reported AFP. Pricewaterhouse Coopers has handled the balloting
at the Oscars
for 83 years and also managed the Academy's finances.
In her mail, the Academy President also added: "unsparing in our assessment that the mistake made by representatives of (PwC) was unacceptable." Brian Cullinan and Martha Ruiz were the two PwC accountants, who were in charge of handing over the winner's envelopes to the presenters.
Cheryl Boone Isaacs enlisted the new measures, which includes appointing a third personnel, who would also remain informed about the winners ahead of the announcements. Earlier it was reported that Mr Culligan was spotted tweeting before the infamous envelope mix-up. Now, the new measures also ban the use of electronic devices backstage, reported AFP.
Next year, Pricewaterhouse Coopers will rehearse "for possible onstage issues" ahead of the show and "improvements to onstage envelope category verification" will also be added, Ms Isaacs's mail said, reported AFP.
This year's epic blunder at the climactic Oscar moment was actually a mysterious case of switched envelopes which lead
La La Land
to be announced as the Best Film instead of the actual winning film
Moonlight
. Actors Warren Beatty and his
Bonny And Clyde
co-star Faye Dunaway were given the wrong envelopes to read out the Best Film Oscar winner from. Soon,
La La Land
was announced at the Best Film but only to be corrected by the film's producer Jordan Horowitz some two minutes later. "Guys, guys, I'm sorry. No. There's been a mistake. Moonlight, you guys won best picture. This is not a joke," said Mr Horowitz, praised later by
Moonlight director Barry Jenkins
for his graceful handling of the chaos that the 89th Academy Awards were instantly plunged into.
(With AFP inputs)