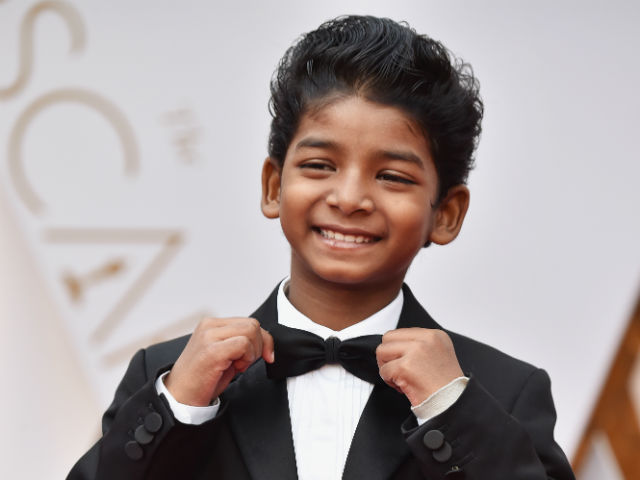 Highlights
Sunny Pawar's The Lion King recreation with Jimmy Kimmel is viral
He also got a picture with Spider-Man actor Andrew Garfield
At the pre-Oscars dinner, Sunny hung out with co-star Dev Patel
New Delhi:
The most adorable star at the 89th Academy Awards was eight-years-old. Sunny Pawar, star of the nominated film Lion, had the time of his young life at the Oscars in Los Angeles on Sunday night (Monday morning for India) and it seemed like everyone else was just as charmed by him. Sunny, who plays the younger version of actor Dev Patel's character in the film, was all dressed up in a tux with bow tie and sneakers (he's eight! he's allowed!) worked the red carpet like a pro, making for some of the cutest pictures from this year's Oscars. And if the
insane ending in which La La Land was announced as Best Film
and then corrected to
Moonlight
hadn't happened, Sunny Pawar would have co-starred in the most epic moment of the show - certainly the sweetest.
About halfway into proceedings, host
Jimmy Kimmel
got off stage and into the aisle (dissing Matt Damon in the way but that's another story), and sauntered to where Sunny was sitting. "Did you like the candy?" he checked ('let there be candy' he said earlier and bags of it were parachuted in) and then wanted to know if Sunny had seen
The Lion King
. He said he had (who hasn't, really?) and was promptly recruited into a recreation of a scene from the film by Jimmy. Sunny stars as junior lion in his film,
The Lion King
is also about a junior lion - see what Jimmy Kimmel did there?
Here's the scene from
The Lion King
: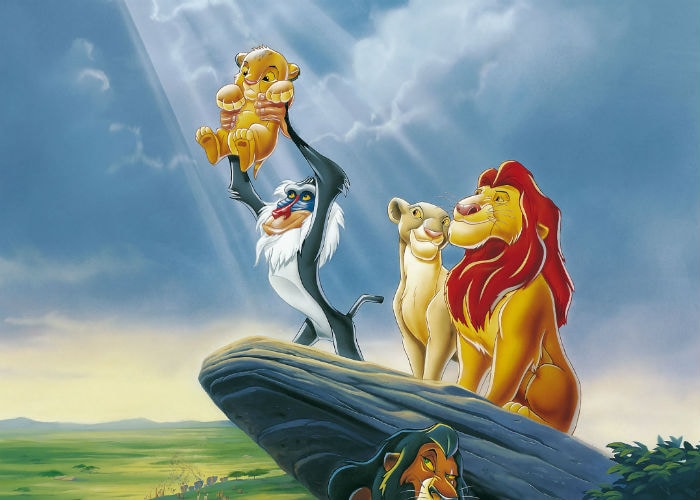 Here's how it was played at the Oscars, with Jimmy as Rafiki holding up Sunny as Simba:
Jimmy & Sunny Pawar from #LionMovie recreate The Lion King. #Oscarspic.twitter.com/FM6tN114I0

— Jimmy Kimmel Live (@JimmyKimmelLive) February 27, 2017
The crowd cheered and clapped. There was candy again after this, especially for Sunny Pawar.
While candy maybe dandy and few things beat starring in your own viral Oscar moment, Sunny Pawar also had a close encounter with Spider-Man on the red carpet. He met Andrew Garfield, Best Actor nominee and star of the two Amazing Spider-Man films, who knelt to get a picture with him: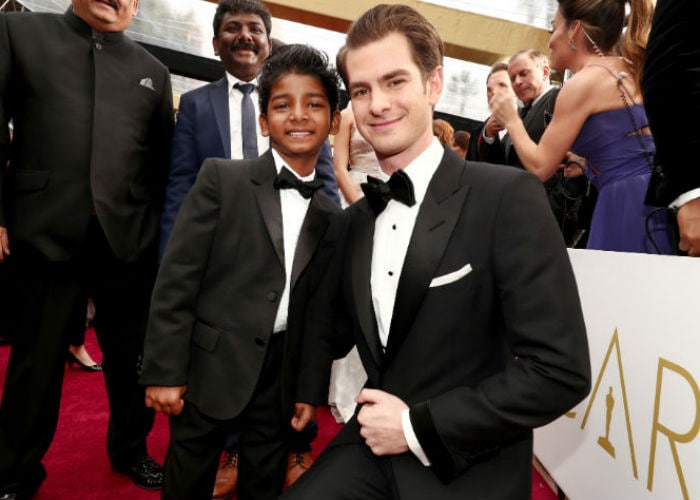 American model and singer John Legend's wife, Christine Teigen, also met the young actor and she greeted him with a warm hug.
finally!!! https://t.co/G8P1iZN9j3

— christine teigen (@chrissyteigen) February 27, 2017
Sunny Pawar also attended the pre-Oscar dinner ahead of the Academy Awards ceremony on Sunday night along with his co-star Dev Patel. They were pictured sharing a light moment. Check out the photo of the
Lion
co-stars here:
Lion
is based on the non-fiction book
A Long Way Home
by Saroo Brierley. It features Dev Patel, Rooney Mara, David Wenham and Nicole Kidman in lead roles.
Sunny Pawar portrays the younger version of Saroo Brierley, who was adopted by Australians after getting separated from his birth family in India. He eventually tracked down his Indian family by using Google Earth, 25 years later.
Dev Patel, who was nominated for the Best Supporting Actor Oscar at the 89th Academy Awards, lost to
Moonlight
star Mahershala Ali.
Lion
also scored nominations in five other categories: Best Film, Best Supporting Actress (Nicole Kidman), Best Adapted Screenplay, Best Cinematography and Best Original Score. It didn't win.