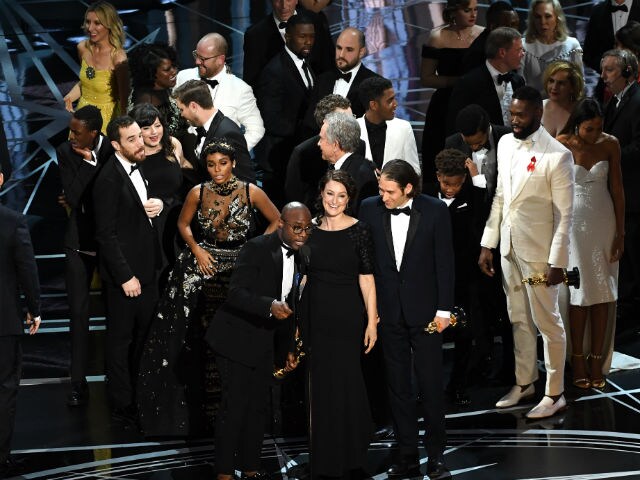 Highlights
It was "messy but kind of gorgeous," said Barry Jenkins
"At first, I thought there was some kind of prank," Mr Chazelle said
PwC accountants blamed for Envelopegate have been barred from future show
New Delhi:
Directors Barry Jenkins and Damien Chazelle have spoken about
Envelopegate at the 89th Academy Awards
in a joint interview to
Variety
, describing what the Best Film Oscar blooper involving their films
Moonlight
and
La La Land
felt it like. In an unprecedented and chaotic finish,
La La Land
was announced as the Best Film and then, two minutes into the speeches, the winner was corrected to
Moonlight
. It was a tragicomic moment, described by
Moonlight
director Barry Jenkins (considered the aggrieved party in the case of the switched envelopes) to
Variety
as "messy but kind of gorgeous." He explained why.
"You have these two groups of people who came together for a second. There's a picture of me hugging Jordan Horowitz (producer of
La La Land
) and Adele Romanski (producer of
Moonlight
) has her arm on his shoulder. That's what the moment was," Mr Jenkins told
Variety
.
The
source of the mistake has been traced to Brian Cullinan
, one of the two PriceWaterhouseCoopers accountants charged with custody of the Oscar envelopes that contain the winning names. Mr Cullinan, who was busily live-tweeting the Oscars from backstage, is believed to have handed presenters Warren Beatty and Faye Dunaway the wrong envelope - Best Actress instead of Best Film. Compounding the error, Ms Dunaway read out
La La Land
, the film that Emma Stone won the Best Actress Oscar for.
Nearly two minutes after Team
La La Land
had been on stage, the correction was made (by Mr Horowitz, who has been praised for his brisk and gracious handling of a situation so fraught) and the cast and crew of both films ended up on stage together, sharing an unlikely moment of amity. "That's something Barry and I have talked about. It's weird to be friendly with someone but to feel like there's a mano-a-mano thing, which I guess is the nature of the Oscars. So it was nice to explode that myth a little bit on a big stage." Damien Chazelle, who won and kept his Best Director Oscar, told
Variety
.
"Everything looked so energized, I at first thought there was some kind of prank going on," Mr Chazelle added.
Oscar host Jimmy Kimmel
later made it clear on his TV show
Jimmy Kimmel Live
that there had been no prank (conspiracy theories suggested he had masterminded the mix-up as a joke).
"My first thought was to get to the stage to give Jordan a hug as quickly as possible," said Mr Jenkins, about how he felt when he learnt that it was his film that had really won.
La La Land
won six Oscars of 14 nominations.
Moonlight
won three, including Best Supporting Actor for Mahershala Ali.
Meanwhile, the Academy has announced that
Mr Cullinan and his colleague Martha Ruiz
will not be allowed to attend the Oscars from next year.