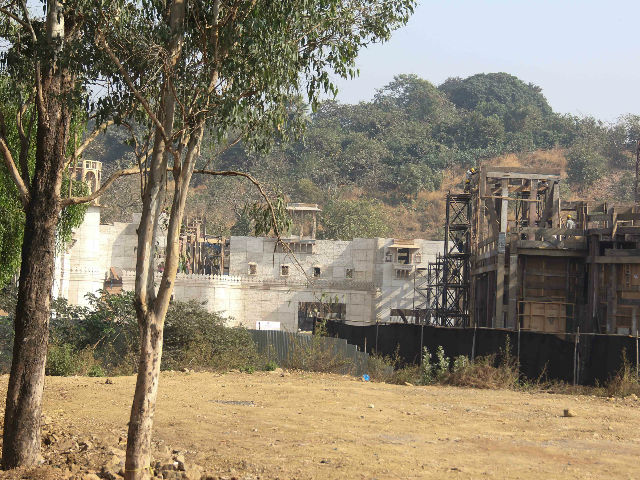 Highlights
Filming of Padmavati in Jaipur was suspended after sets were vandalized
A fort-palace is being built in Mumbai's Film City for Padmavati
Padmavati is slated to release in November
New Delhi:
Filmmaker Sanjay Leela Bhansali's sets are famously locked down but we can give you a glimpse of the fort-palace that is being built in Mumbai's Film City for his work-in-progress
Padmavati
. Filming in Jaipur's Nahargarh Fort was suspended last month after the sets were vandalized and
Mr Bhansali assaulted by members of a Rajput group
called Karni Sena, who objected to alleged misrepresentation of Rani Padmini, the historical figure that the film is based on.
Padmavati
stars Deepika Padukone as Padmini, with actors Ranveer Singh and Shahid Kapoor playing Alauddin Khilji and Ratan Singh. Here are distant shots of the sets that are now coming up in Mumbai.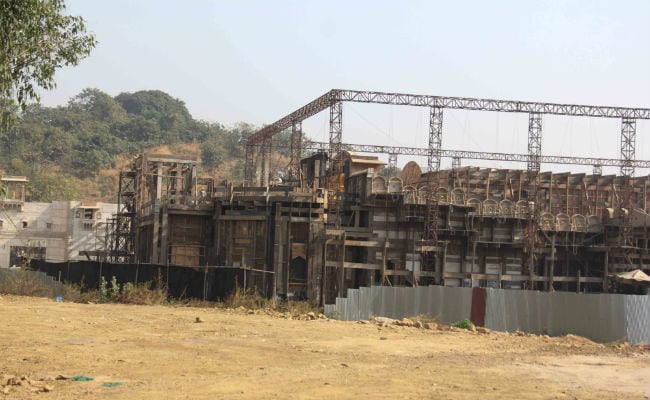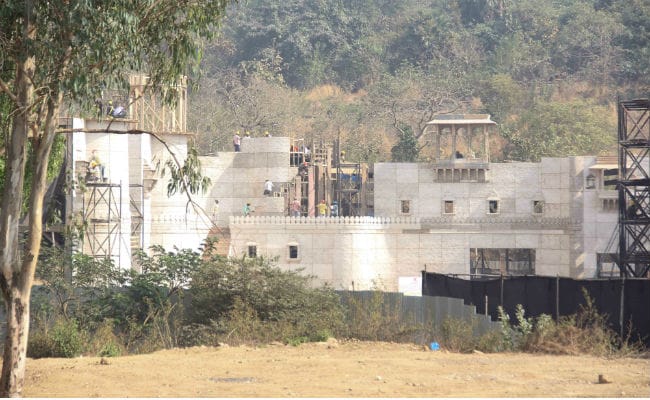 The legend of Padmini, as told in a semi-fictional poem titled
Padmavati
, relates how Emperor Alauddin Khilji invaded Chittor after hearing of Padmini's beauty. The rani is supposed to have committed
jauhar
but historians suggest the events of Padmavati are meant to be treated as allegory rather than fact. At the end of January, Mr Bhansali was attacked in Jaipur by the Karni Sena over scenes that supposedly showed a romantic connection between Padmini and Alauddin Khilji. Later, tweets from the film official handle clarified that no such supposed dream sequence or song was ever scripted into the film.
Repeating. There NEVER was and never will be any scene or dream or song between #RaniPadmavati and #AlauddinKhilji in #Padmavati

— Padmavati (@RealPadmavati) February 10, 2017
Repeating. #SanjayLeelaBhansali revers #RaniPadmavati and will NEVER do anything to hurt #Rajput sentiments. Do not believe otherwise

— Padmavati (@RealPadmavati) February 10, 2017
Meanwhile, Ranveer Singh, who plays Alauddin Khilji, paid his director fulsome compliments while speaking to news agency IANS. "When I try to describe the way he is with actors, I run out of words. It's truly inexplicable the way he manages to extract great performances from his actors. It's just a gift that he has." Ranveer, 31, said. "I truly regard him as one of the greatest filmmakers of Hindi cinema in all time. His form and flamboyance are unique to him and there are some things that only he can do," he added, reports IANS.
Ranveer Singh is working with Sanjay Leela Bhansali for the third time after
Goliyon Ki Raasleela Ram-Leela
and
Bajirao Mastani
, films that also starred Deepika Padukone. Shahid Kapoor is collaborating with Mr Bhansali, Deepika and Ranveer for the first time. Padmavati is expected to release in November.