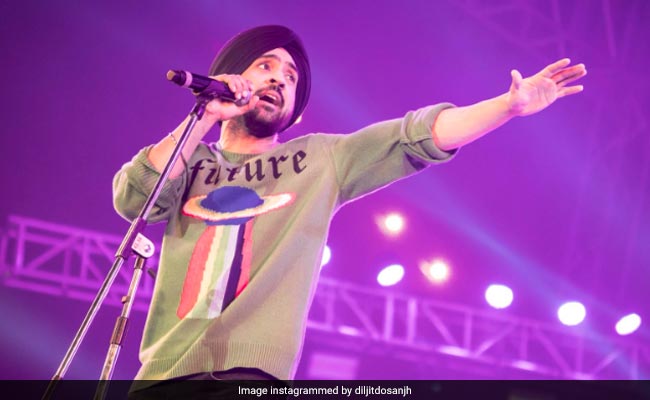 Highlights
Diljit Dosanjh is celebrating his 34rth birthday today
Inside Diljit Dosanjh's best Punjabi songs
Diljit Dosanjh made his Bollywood debut with Udta Punjab
New Delhi:
Yay! It's our favourite star Diljit Dosanjh's birthday.
Sabka manpasand
Punjabi
munda
is celebrating his 34rth birthday today. Before Diljit made his Bollywood with
Udta Punjab
,
he was loved by all for his
famous Punjabi songs, which always topped our party song list. His chartbusters hits like
Lak 28 Kudi Da
,
Proper Patola
and
Patiala Peg
are some of our favourite numbers, which always enlightened our mood and Diljit's fans could not but groove to his
tadakte-bhadakte
Punjabi
gaane
. So without much-ado, on Diljit Dosanjh's birthday,
here is a treat for fans with his super hit
songs. Ready for some bhangra?
#
Lak 28 Kudi Da
Sung by Diljit Dosanjh and Yo Yo Honey Singh,
Lak 28 Kudi Da
was released in 2011. The song is filmed in a pub and went viral as soon as it was released. The song is peppy and fun with Honey Singh's rap.
#
Patiala Peg
The song was released in 2014, featuring Diljit Dosanjh and actress Diljott. The song is about Diljit and his lover's relationship and how his lover broke up with him and married someone else. Diljit's twist in the song gets his fans excited and it has now become the
jaan
of every cocktail party.
#
Do You Know
Do You Know
was released in 2016 and needs no introduction. The song has now achieved 62 million views and is one of Diljit Dosanjh's best songs. The music video is under Diljit's own label Famous Studios and was shot in some of the picturesque locations of Los Angeles. The song also features model Tris Dhaliwal.
#
Ikk Kudi
Diljit Dosanjh made his Bollywood debut with Abhishek Chaubey's drug drama
Udta Punjab
. Diljit sang a reprised version of
Ikk Kudi
from the film with actress Alia Bhatt and the song won our hearts. It is by far one of the most soulful songs sung by Diljit Dosanjh.
#
5 Taara
With 81 million views,
5 Taara
broke all records, when it was released in 2015.
5 taara theke utte baike taareya main tera saara gussa
.....The song features Diljit as a
pendu
(Punjabi villager) and his bhangra steps in the song are something that we all copy.
#
Veervaar
Featuring Diljit Dosanjh, Neeru Bajwa and Mandy Takhar, the song is from Diljit's superhit Punjabi film
Sardaarji
. The song gives us another reason to enjoy life to the fullest with
Veervaar din na parhez karda
.
#
Raad Di Gedi
Raad Di Gedi
is Diljit's latest song and was released by him a couple of days ago. The song features Diljit and actress Neeru Bajwa. Have you heard it yet?
With a crash course of all Diljit Dosanjh's songs, the mood is set. Are your party shoes on?
Happy birthday Diljit Dosanjh
veer ji
.