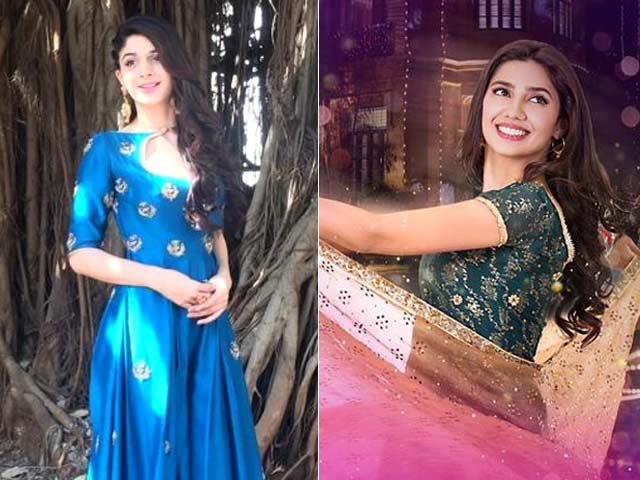 Mumbai:
Pakistani actress Mawra Hocane,who is all set to debut in Bollywood with
Sanam Teri Kasam
,is all praises for her colleague MahiraKhan and says there is no competition with the Pakistani actress.
Mahira will be seen opposite Shah Rukh Khan in
Raees
. Mawra says she looks upto the
Humsafar
actress and saysshe is 'proud of her.'
"When Mahira's show
Humsafar
released, I was not evenan actor. I look upto her. She is stunning and truly gorgeousin the real sense. There is no competition at all. She hasbeen longer in the industry. It has been only two-and-halfyears for me," Mawra told PTI.
"I feel great that we will be debuting in Bollywood inthe same year. I am really proud of her. It will be wonderfulbecause we both will be nominated as debutantes and that issomething fantastic," she added.
Helmed by director duo Radhika Rao and Vinay Sapru,
Sanam Teri Kasam
also stars Harshvardhan Rane.
The 23-year-old actress says the film, which willrelease simultaneously in India and Pakistan on February 5,has generated tremendous buzz in her country.
"People in Pakistan did not expect the film to be thisbig. They are thrilled and the word of mouth is very positivethere. No one my age has come to India and done a film. Nobodyhas been 'launched' in that sense. I am extremely gratefulthat I am a part of this film," she said.
Mawra says she instantly came on board for the romantic-drama after it was narrated to her.
"Radhika and Vinay had called me and they started thenarration on Skype. The moment they said that it's a story ofa simple, bespectacled girl I knew I would be doing it.
Because when you have a girl with spectacles, you will alsohave her transformation. I will get to show both the sides. Iwas on board instantly," she said.
The actress, popular for her TV dramas like
AahistaAahista
and
Ik Tamanna Lahasil Si
, says she is content withthe way the film has turned out.
"I am not nervous really. I am not over-confident butvery satisfied because what we wanted to create, we haveachieved that. Everyone worked as a team and I am very pleasedwith the result," she said.