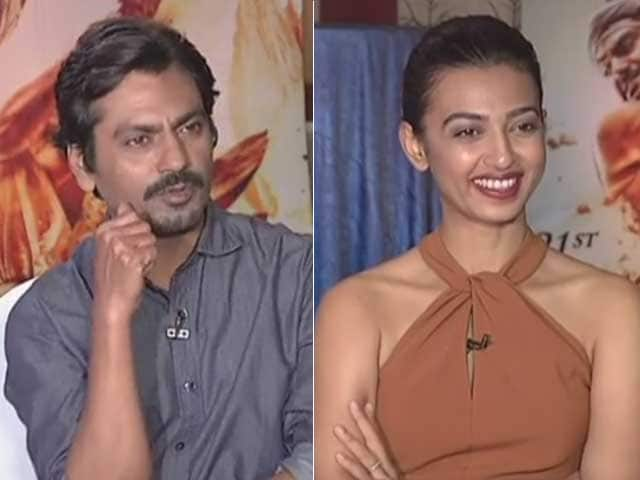 New Delhi:
Actor Nawazuddin Siddiqui remains grounded despite scaling new heights in Bollywood. (Also Read:
Don't Want to Repeat Characters of Roles: Nawazuddin
)
"The 10-12 years of struggle taught me enough but wanting everyone to experience a period like this. That was the time when I observed and absorbed people and situations. I have so many characters in my head that now whenever they ask me to perform a particular one, I just look into my head," the actor said with a laugh.
Despite watching Pakistani journalist Chand Nawab's video over a 100 times to understand his character in
Bajrangi Bhaijaan
, Nawazuddin said it was playing Dashrath Manjhi - his character from
Manjhi - The Mountain Man
- that has been his toughest role so far.
"The man had a junoon and madness of love. I have not experienced anything like this and the only madness in me is my obsession for my craft, so I drew on that aspect, the heights to which one can go to fulfil an obsession," Nawazuddin said.
After
Manjhi - The Mountain Man
, Nawazuddin will start shooting the second schedule of Raees from September. The actor, who has worked with all the three Khans, said he had no favourites since 'each one is different and fun to work with.'
"I like working with all the three Khans. None of them is insecure. They all have certain good qualities. Shah Rukh Khan is very humble. Salman saab is very carefree. Aamir Khan is a perfectionist. I enjoy working with all of them," the actor disclosed.
Meanwhile, Nawazuddin's
Manjhi
co-star Radhika Apte, who was last seen in Sujoy Ghosh's short film
Ahalya
, is all set to star opposite Rajinikanth in the superstar's upcoming film
Kabali
. (Also Read:
Rajinikanth's Film With Radhika Apte is Named Kabali
) "He is so humble and despite his stature he has no qualms that a newbie is to star opposite him," Radhika said.
But in a Rajini film, a heroine has precious little to do, right? Radhika begged to differ, saying that in the film in question, the female protagonist had a 'meaty role.'
"It has a great story. It's a Rajini film but with a meaty part for the heroine. The makers said it is a performance oriented role which is why they want me," the actress revealed and added that she would be meeting Rajinikanth next week.