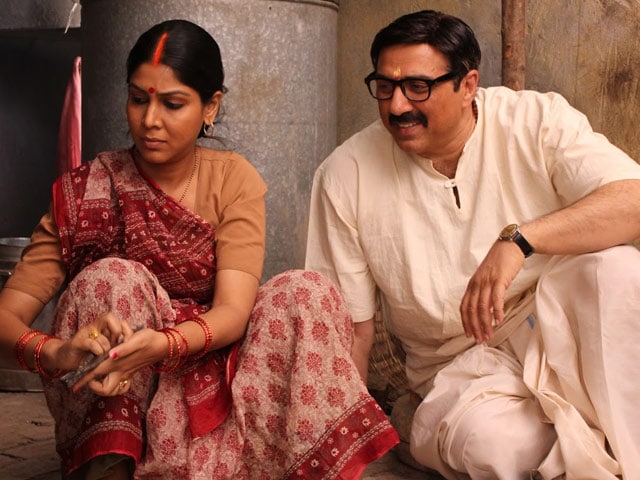 Mumbai:
Filmmaker Chandraprakash Dwivedi said that the leak of the uncensored, expletives-filled trailer of his upcoming film
Mohalla Assi
is an attempt to misguide the audience.
The rough video, which features Sunny Deol, Sakshi Tanwar and Ravi Kishan, surfaced online some weeks ago and has drawn the ire of some people in Varanasi where the film is set.
Mr Dwivedi said he watched the pirated footage after he was informed about it by a relative and was pained by the "illegal misguiding trailer on the social-media". (Also Read:
Oops. Movie Leaks, Accidental or Designed For Publicity?
)
"The way the pirated footage of the film
Mohalla Assi
is being circulated, it appears to me that it is an attempt to sabotage the film and mar its prospects by vested interest and polluted minds. Whatever is shown in the pirated 'collage of abuses' is to misguide, enrage the audience and create an atmosphere of unrest among its viewers," he said in a statement.
The director said he has taken the matter with the cyber cell, which is trying to reach to the roots of this leak.
"It also seems to me that this is a deliberate attempt by vested interests to malign me and my social and cultural allies. The matter regarding unlawful piracy and uploading movie images on social media is under police investigation and I am looking forward see that this issue is taken it is logical legal end," he said.
The film is based on celebrated work of Sahitya Akademi award winner Kashinath Singh's
Kashi ka Assi
, particularly
Pandey Kaun Kumati Tohen Laagi
segment from the book.
Talking about the scenes in the leaked trailer in which a man, dressed as Lord Shiva, is seen mouthing abuse, Mr Dwivedi said, "The Shiv that is seen in the illegal footage on social-media is not Lord Mahadev, but an imposter - a
bahurupiya
- impersonating as Shiv who travels from one Ghat of Banaras to another Ghat in search of his livelihood."