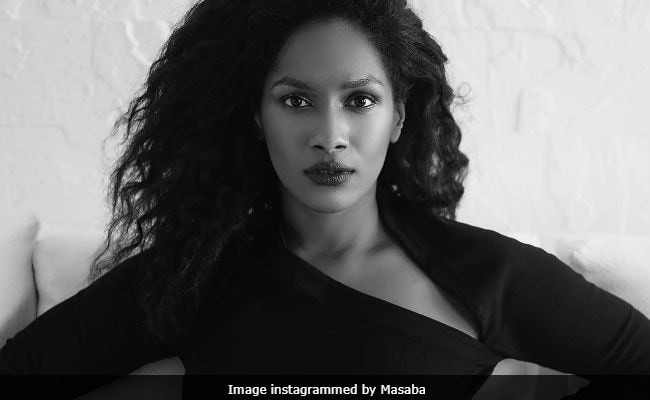 Highlights
I'm an illegitimate product of two most legitimate personalities: Masaba
Masaba is the daughter of Neena Gupta and cricketer Viv Richards
"You make us all damn proud," tweeted Sonam Kapoor
New Delhi:
Dear Internet Trolls, you do not mess with designer Masaba Mantena.
Masaba, daughter of actress Neena Gupta
and cricketer Viv Richards, was trolled for her 'illegitimate' parentage on Twitter after she hailed Supreme Court's decision to ban firecrackers in New Delhi. "Like every other issue in this country, big or small, trolling and bashing began," Masaba said in a statement she put out on social media platforms, Twitter and Instagram, on Thursday. But cyber bullying is something Masaba can deal with like a boss. "By calling me names like 'bastard child' or illegitimate west Indian' it only makes my chest swell in pride. I'm an illegitimate product of two most legitimate personalities you will find," Masaba said.
Neena Gupta dated Viv Richards
in the Eighties but they were never married. Neena Gupta is married to Vivek Mehra. "I have been called these names since I was 10-years-old and ever since I could read the newspapers these are two words I am immune to," Masaba said. She added that her 'legitimacy' comes from the work she does and her contribution to the society, for which she says she cannot be questioned. "Go ahead and continue calling me these names if it makes you feel glorious. But know this... I'm a proud Indo-Caribbean girl who does not know how to shrink and crumble in the shame of something you and your society cannot crumble. It's just in my 'illegitimate genes'."
Read Masaba's full statement here:
Celebs like Sonam Kapoor, Huma Qureshi and Harsha Bhogle shared Masaba's post with words of encouragement. "You make us all damn proud," wrote Sonam.
Love you Masaba.. you make us all damn proud https://t.co/aIrHc73au2

— Sonam Kapoor (@sonamakapoor) October 12, 2017
Love you Masaba!! Proud of you girl https://t.co/OuDG21MSmQ

— Huma Qureshi (@humasqureshi) October 12, 2017
These trolls are sad people, Masaba. By ignoring them you take away the only power they have

— Harsha Bhogle (@bhogleharsha) October 12, 2017
well said Masaba. You show them!

— Siddharth (@Actor_Siddharth) October 12, 2017
Ur a class act Masaba
There's enough and more people who root for u
Big hug https://t.co/sQ8j6SjAy9

— atul kasbekar (@atulkasbekar) October 12, 2017
Masaba is an acclaimed fashion designer and the owner of designer label House Of Masaba. She has dressed celebs like Sonam Kapoor, Anushka Sharma, Alia Bhatt and Kriti Sanon for fashion shows and several film promotion events. Masaba is married to producer Madhu Mantena of Phantom Films.