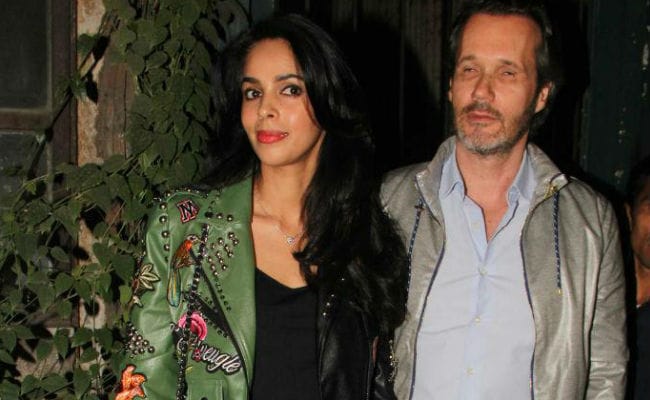 Highlights
Mallika is being evicted from the apartment she shares with her boyfriend
They reportedly owe their landlord 80,000 euros or Rs 64 lakh in rent
Their lawyer says that the couple are in 'temporary financial difficultie
New Delhi:
Actress Mallika Sherawat is being evicted from the Paris apartment she shares with her French boyfriend, reports
BBC
. Mallika, 41, and Cyrille Auxenfans reportedly owe their landlord 80,000 euros or Rs 64 lakh in rent. The flat is located in the tony 16th Arrondissement. Last year, Mallika and Cyrille were allegedly attacked and robbed in the lobby of the apartment building.
BBC
cites a
Francetvinfo
report which quotes the couple's lawyer as saying that the unpaid rent is Mallika and Cyrille's way 'showing their annoyance' about the robbery and would pay arrears once the dispute with their landlord has been resolved. However, the lawyer also told a court that the couple are in 'temporary financial difficulties,'
BBC
reports.
The landlord's lawyer told
Francetvinfo
that the Mallika Sherawat and Cyrille Auxenfans could easily pay the rent and that there are no ongoing negotiations over the dispute, reports
BBC
. "Ms Sherawat would have been the best-paid actress in 2016. We are talking about 46 million euros of income and a fortune of 140 million. We are far from the tenant in difficulty," the landlord's lawyer was quoted as saying by
Francetvinfo
. Mallika's lawyer says that the couple are willing to pay the rent once the matter is settled.
The court will rule on the dispute soon.
Like last year
when Mallika Sherawat was allegedly robbed
, her Twitter account gives no indication of reported events. Mallika's tweets, posted just hours before the
BBC
report, reflects an exchange with actor Anupam Kher on his film
The Big Sick
. In November 2016, Mallika's tweets offered no confirmation that she had been attacked and robbed in Paris.
Congratulations @AnupamPkher , its a brilliant movie & you were delightful in it, i so enjoyed watching it @TheBigSickMoviepic.twitter.com/JGkWhCF7Qv

— Mallika Sherawat (@mallikasherawat) December 14, 2017
Thank you so much dear @mallikasherawat for your generosity and warmth for me and our film @TheBigSickMovie. @SAGawardshttps://t.co/lfnM2XBr3W

— Anupam Kher (@AnupamPkher) December 14, 2017
Mallika Sherawat is best known for her role in films like
Murder
,
Pyaar Ke Side Effects
and
Double Dhamaal
. Her last Bollywood film was
Dirty Politics
, which released in 2015. She was also seen in 2016 Chinese film
Time Raiders
.
Mallika Sherawat is a regular at the Cannes Film Festival - last year she promoted
Time Raiders
there.