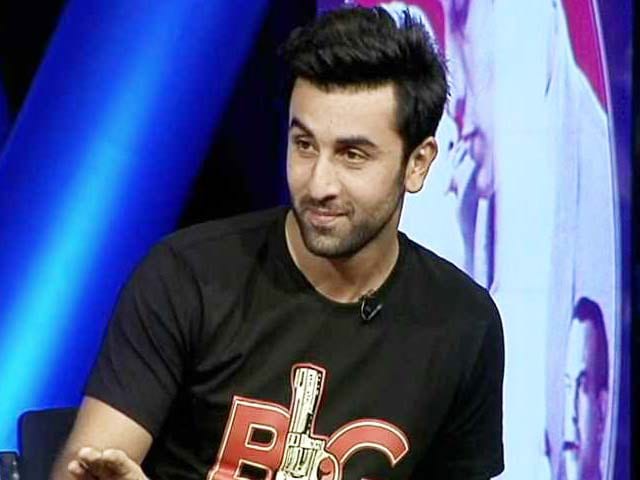 New Delhi:
You are as good or bad as your last film, a frank and upfront Ranbir Kapoor told us, making no bones about the fact that there is pressure on him and that he hopes
Bombay Velvet
is received well by the audience.
With his personal life being under constant scrutiny, the
Rockstar
joked, "Maybe they find my personal life far more interesting than my work." However, he rubbished recent reports of him confirming there would be
band bajaa baraat
arriving at his girlfriend Katrina Kaif's door-step. The actor said, "I made no such comment. News of my marriage has been around for the last six years (read as the time since
Ajab Prem Ki Ghazab Kahani
hit screens) and I believe in the institution of marriage and will get married but am not getting married any time soon."
Jokingly, he looked at
Bombay Velvet
co-star Anushka Sharma and said, "I will get married after Anushka does." Anushka promptly responded, "How can I? You are older than me."
The
Bombay Velvet
stars, who have an easygoing camaraderie between them, were only too willing to spill the beans on each other. Ranbir admitted that while attempting to make Anushka comfortable in the first few days of shooting, he actually ended up making her cry since she was so focused into getting into her character.
His leading lady grinned and said, "But he apologized promptly." Calling him the most 'curious' of her co-stars, Anushka admitted that she was impressed by the ease with which he carried his stardom.
The question arose, as it does, of how Ranbir felt about ex-girlfriend Deepika Padukone's evolution as an actor and he said that she was one of the finest performers he had come across that she often left him astounded.
Anushka, on the other hand, had a compliment to pay Ranbir, saying that he was the finest actor she had worked with.
Bombay Velvet
was nearly a year-and-a-half in the making and Ranbir laughed, saying that Anushka turned a year older during the course of the film but that they had come out enriched as actors.
The actors were directed by Anurag Kashyap and co-starred with Karan Johar in his first full length acting role. Ranbir joked that as filmmakers, both were so different in their craft that in Karan's
Kal Ho Na
Ho, it took Shah Rukh Khan three hours to die while in Anurag's
Gangs of Wasseypur
, half of Wasseypur was dead in three minutes.
Well, here's wishing the two charming young stars all the very best for
Bombay Velvet
.
Watch: