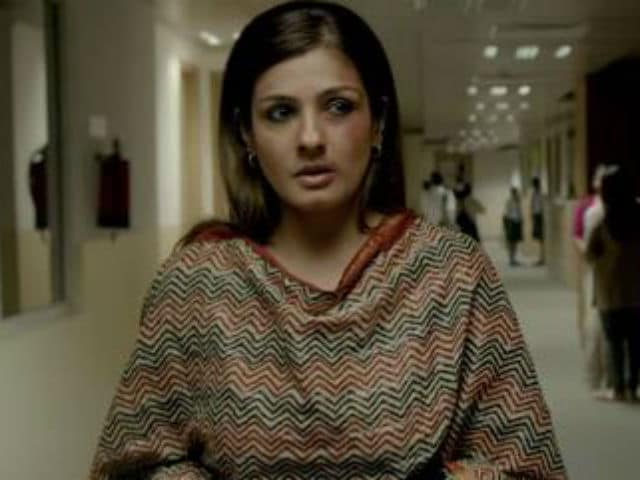 Highlights
In Maatr, Raveena plays a mother to a daughter, who gets raped
Maatr highlights failures of Indian judiciary system to deliver justice
Maatr is directed by Ashtar Sayyed
New Delhi:
Actress
Raveena Tandon's Maatr
hits the screens tomorrow. In
Maatr
, a 'fierce' Raveena, returns to big screen after a gap of two years, to seek justice.
The film highlights the failures of Indian judiciary system
. Raveena, 42, plays a mother to a daughter Tia, who gets raped. The story is about a mother's struggle to help her daughter in getting justice. Alisha Khan plays Raveena's daughter. Directed by Ashtar Sayyed,
Maatr
has been shot in Delhi and Haryana. Hasan Malik, Madhur Mittal, Divya Jagdal, Shailender Goyal, Anurag Arora, Saheem Khan and Rushad Rana feature as supporting actors in the film.
Watch the trailer here:
Of the film, Raveena earlier told news agency PTI, "I can feel the pain of this person that I am playing in the film.
Maatr
has been shot realistically and the sensitivity has been retained. I don't know commercially how well we are going to do. But if the message goes through and people stand up and take note of what's happening, we will succeed."
Maatr
was initially denied CBFC certification as the board was of the view that the film contained some' disturbing' scenes. "
CBFC is bound by certain laws that were made several years ago
. Time has come for a change as we talk about progressive India. So there is a need for amendment in laws," the actress told PTI.
Few days ago, due to non-payment issues, team
Maatr
was not allowed to promote the film. However, later the issue got settled and Raveena informed that the film got the NOC.
(With PTI inputs)