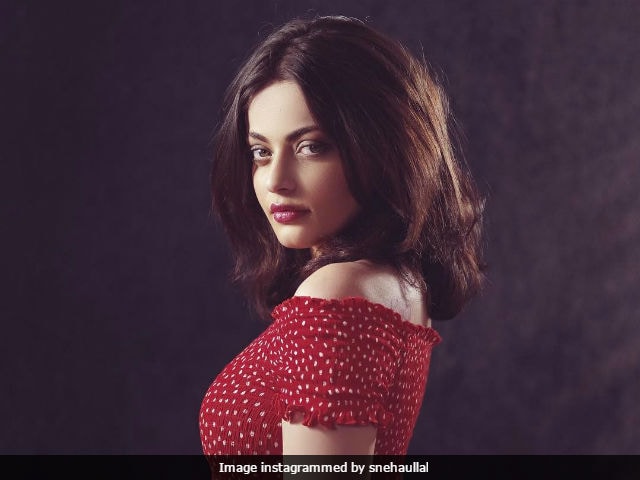 Highlights
"It's a blood-related illness," said Sneha Ullal
Sneha: I was unable to stand on my feet for more than 30 minutes
"Physically I was weak but mentally I was strong," said Sneha Ullal
New Delhi:
Actress Sneha Ullal, who made her Bollywood debut with Salman Khan's film
Lucky: No Time for Love
, has been away from the big screen for the last four years. The 32-year-old actress, who last featured in 2014 Telugu film
Antha Nee Mayalone
, said that she had to take a break from movies as she was suffering from a blood-related illness called autoimmune disorder which made her body very weak. "I was diagnosed with an 'auto immune disorder'. It's a blood-related illness where my own immune system kept me unwell. So my body would become so weak that I would not be able to stand on my feet for more than 30 to 40 minutes,"
Times Of India
quoted Sneha Ullal as saying.
"Because I kept shooting for films even with this illness, it got worse. Beyond a point, I didn't have the strength to do what an actress is expected to do - running around, dancing and continuous shooting etc," Sneha Ullal added.
Sneha Ullal told
Times Of India
that throughout those four years of illness she was 'mentally strong.'
"Physically I was weak but mentally I was strong all throughout these four years. All my close friends in Mumbai and the South kept boosting my morale at every point,"
Times Of India
quoted Sneha Ullal as saying.
She added that she is completely 'fit' now and she's ready to start work.
"I'm here, fully fit and fine. I won't say I'm cured because this disease is like diabetes which is not curable but can be kept under control. So my illness is under control right now and I'm set to get going," Sneha Ullal told
Times Of India
.
At the beginning of her career, Sneha Ullal made headlines as she resembles Aishwarya Rai Bachchan quite a lot. However, she failed to make her mark in Bollywood. Sneha Ullal later starred in Telugu films like
Ullasamga Utsahamga
and
Simha
. She is now all set to begin her second innings in Tollywood with debutant director-actor Charantej's
Ayushman Bhava
, starring Amala Paul.
Sneha Ullal will also be returning to Bollywood soon.
"Yes, I've a Bollywood film in my kitty and after I finish shooting for 'Ayushman Bhava', I'll start shooting for it in October. I cannot talk anything else about it right now," Sneha told
Times Of India
.