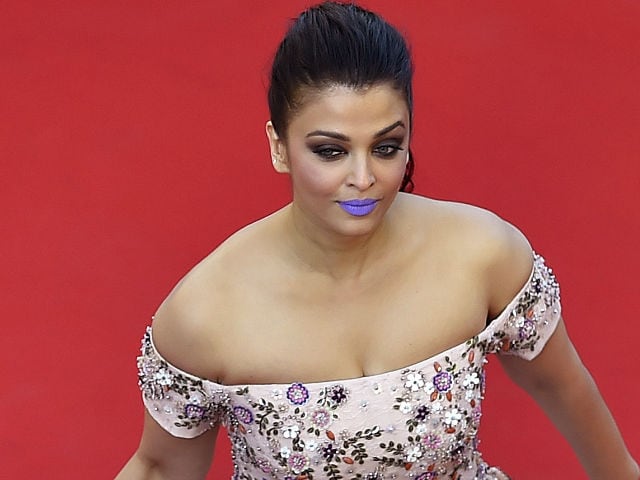 Highlights
Aishwarya's purple pout at Cannes has been her most discussed look ever.
The actress says she is happy with the reactions, both bad and good.
Ash stars as Dalbir Kaur in this week's film Sarbjit.
New Delhi:
Aishwarya Rai Bachchan's lips don't lie. The 42-year-old actress' startling purple pout at her last red carpet appearance in Cannes has easily been her most hotly-discussed look ever and, in New Delhi to promote her film
Sarbjit
, she said she was loving the attention.
"I know there are memes but I'm loving every moment," she said. And not just memes, even Amul has cashed in with a new ad. "It's not an endorsement but I love your butter and it shows," said Ash.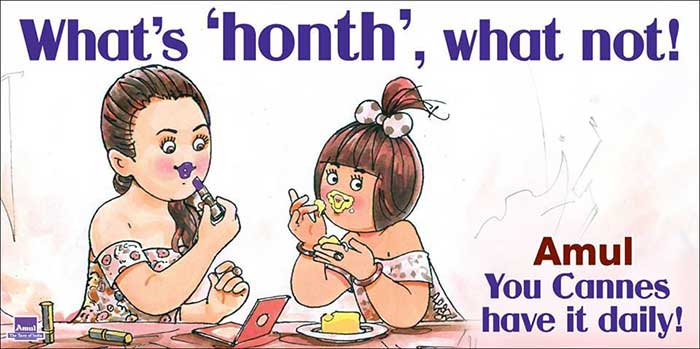 Reviews for Ash's unusual lip colour were mostly poor - what was she/her stylist thinking?, was the general opinion. It appears that she was thinking out of the box. "Let's go for it," is what Aishwarya told NDTV her response was in Cannes when her make-up artist suggested purple. There is now apparently huge public interest in the exact shade she wore.
Ash, who often gets slammed for not taking chances with her look, said she wanted to do something different this time and is happy to see the 'huge response,' both bad and good. "I enjoy the art and the creativity which goes with the fashion at Cannes and that's why people see me do different things," she said.
"I just go with the flow and enjoy the show and art evokes a response. There are such great ideas out there," Ash said.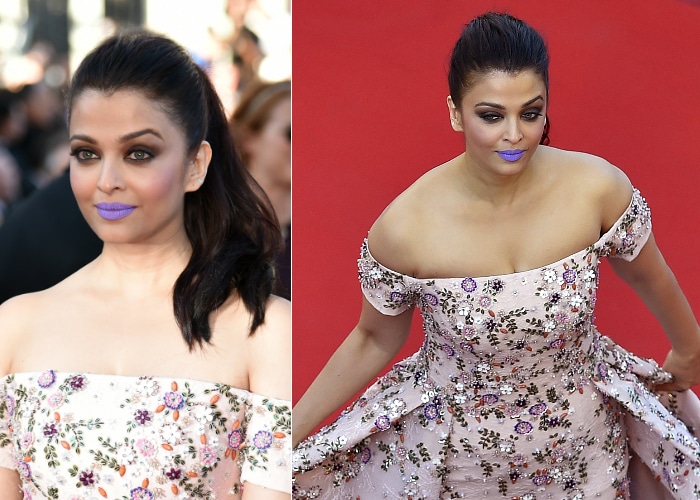 Aishwarya's trip to Cannes this year was very rushed - she flew out from Mumbai just a day before her first scheduled red carpet appearance. "I had just two or three days to pack," said Ash, who walked the red carpet three days in a row - the first two days wearing metallic gowns and the last day in a floral Rami Kadi dress and the purple lipstick.
Aishwarya Rai Bachchan stars as Dalbir Kaur, who campaigned for decades to have her brother freed from a Pakistani jail, in this week's film
Sarbjit
.