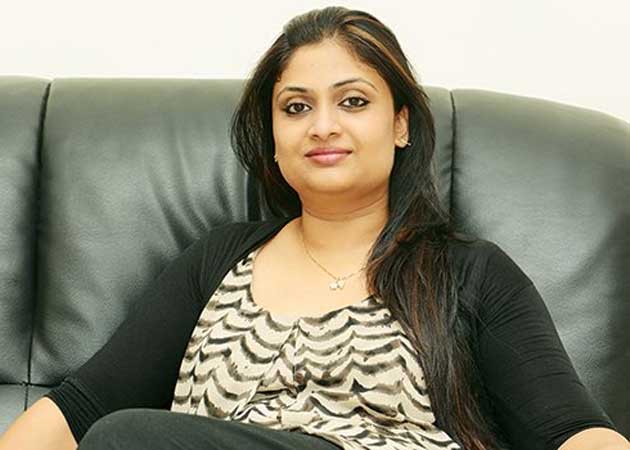 Chennai:
Actor-filmmaker Geethu Mohandas says it was her short film Are You Listening that paved the way for her debut feature film Liar's Dice, which is India's official Oscar pick for the best foreign language film category.
Geethu completed the script for Liar's Dice nearly six years ago but she had trouble 'finding finances' for it.
But things changed for the good post Are You Listening that premiered at the Rotterdam film festival in 2010.
"My short fiction film Are You Listening had its world premiere at the Rotterdam film festival and it also won three international awards in 2009," Geethu told IANS.
"The wide recognition that my short film received gave me the platform to submit Liar's Dice at several international film fests for funding. My project was selected and granted funds by Huberat Bals Fund at Rotterdam," she said.
The funds helped Geethu to get her project "started". Having gone through a lot of co-production markets internationally, it was easy for her to secure financing for her producers, Ajai Rai and Alex McAlex of Jar Pictures.
Liar's Dice is the story of a woman (Geetanjali Thapa) who sets out in search of her missing husband along with her daughter and a pet lamb. Actor Nawazuddin Siddiqui plays an important role in the film.
Geethu says it's a "very simple story" with a "political undercurrent". (Also Read; More About India's Official Oscars Entry)
Asked if Liar's Dice is woman-centric, she said: "I'm not a feminist from any angle. I just see my actors as characters. The journey of the woman and the man, who offers help in finding the missing husband, is equally important.
"My main motive is not to show woman power or a woman-centric character. The lamb that you find in the film is as important as the woman," she added.
Talking about her cast, Geethu said that she didn't rope in Nawazuddin because of his association with filmmaker Anurag Kashyap or her husband Rajeev Ravi, who is also the cinematographer of Liar's Dice.
"I feel Nawazuddin is a brilliant actor and suits the role best. And because we had budget constraints and the limited number of days to shoot, I needed a seasoned actor and especially somebody who can act with real people in real locations and go unnoticed," she said.
"People were unaware that we were actually shooting with Nawazuddin in the crowd. I needed an actor to carry forward something like this and someone with the presence of mind to emote in a certain way when surrounded by real people for the camera," she added.
According to Geethu, she hasn't seen "a finer actor than Geetanjali in India".
"She will go places after the release of our film. She's somebody people should watch out for. With a seasoned actor like Nawazuddin opposite her, she was brilliant in her role," she said.
Made in true independent style, Liar's Dice is a film for all and it's not targeted at a certain section of the audience.
Before Geethu wielded the megaphone, she was a successful actress in the Malayalam and Tamil film industries. Some of her best films include Akale, Shesham and Nala Damayanthi.
She said as an actress she was always "interested to go behind the camera", but her biggest inspiration has been her husband.
"Being with Rajeev over the years, I've been inspired. I used to write a lot and he encouraged me to write more. But somewhere I felt I should do something more creative than just facing the camera. I also prefer to give orders than take orders," she said.
The film, which was shot in parts of Himachal Pradesh and Delhi, is expected to hit the Indian theatres later this year.
Liar's Dice has already been screened at several international film festivals such as Sundance and Sofia. It also won two National awards for Best Actress and Best Cinematographer.