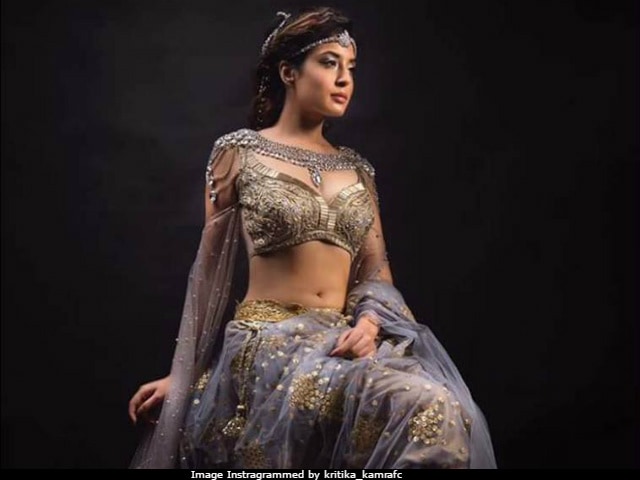 Highlights
'I have worked out a weekly off with my producer,' she said
The producers will shoot with Kritika's duplicate in her absence
'I need to live my life,' she added
New Delhi:
TV star Kritika Kamra has put her foot down and signed a contract to not work on Sundays with the production team of
popular television show Chandrakanta
. Kritika shared the details of her hectic work schedule and revealed that her roster for May needed her to shoot for
Chandrakanta
for as many as 25 days with work hours stretching up to 12 hours a day. "Last month, I shot for around 25 days. TV is a gruelling medium with long working hours. Even today, my shift timings are from 9 a.m. to 9.30 p.m. and I reach home by 10.30 pm," IANS quoted Kritika as saying.
Kritika has been associated with television for a decade now and is settled in Mumbai. The actress said she requires free time to set her daily chores in place. "I am a single woman living in Mumbai and I need time to do my banking, groceries and basically manage the house. Even if I choose to delegate my household chores to a domestic help, she can't do everything," she said. Kritika Kamra made her television debut with 2007's Yahan Ke Hum Sikandar.
Kritika has got her priorities straight. "Forget chilling and leisure, I think it is a human need to have at least one weekly off in any profession. I am now 10 years old in the industry so, yes, I have worked out a weekly off with my producer. I need to live my life," she told IANS. The producers will shoot with Kritika's duplicate in her absence.
Kritika Kamra features in the titular role in
Chandrakanta
, which also stars
Gaurav Khanna and Ankit Arora
in key roles.
(With IANS inputs)