Highlights
Ranbir and Ranveer were invited on Koffee With Karan 5 episode 4
Ranbir said Ranveer and Deepika would make awesome babies
Ranbir also said that he is scared of Ranveer the actor
New Delhi:
Ranveer Singh and Ranbir Kapoor.
Sunday night was special for everyone who was glued to their televisions watching
Koffee With Karan
season 5. As host Karan Johar said, getting two top actors of Bollywood who are just divided by a letter and a leading lady (a certain Deepika Padukone might not like it but then that was Karan's line, not ours) is the casting coup of casting coups. So there was Ranveer, who is known for his high octane energy and always manages to steal the show with his antics. There was Karan, who likes to put his guests in a spot which evokes some of the best reactions. And there was Ranbir, who has been 'dignified and poised' in the last two seasons. However, this time we were in for a surprise. Ranveer Singh, stealer of scenes, was somewhat outclassed by Ranbir's wit and candour. Here were five instances that took us by surprise.
Ranbir Kapoor wants Ranveer and Deepika to make awesome babies
The world knows that Ranbir Kapoor and Deepika Padukone dated, broke-up and happily moved on in life. And it is high time that
Koffee With Karan
moved on too. So when Karan asked if was ever awkward between Ranbir and Ranveer Singh, who is now rumoured to be in a relationship with Deepika, Ranbir's answer shut everyone up. "I have hung out with them. They have an amazing creative partnership on screen. And beyond that, the way they are with each other... they really compliment each other well. They are perfect to each other's energies. I hope they can see this through and make some awesome babies together and I hope their babies like me as an actor." Ranveer was left speechless and so were we. (Aside: Ranveer and Deepika, whose current status has been the subject of speculation lately, were spotted hand-in-hand at an Ambani party last week)
Ranbir talks about Ranveer and Deepika -
'I hope they make some awesome babies together' .#deepveerpic.twitter.com/rKSBzq6xRE

— Ranveer Deepika FC (@DeepVeer_FC) November 28, 2016
On his rapport with Ranveer:
"We're not best friends. We're on the show together because you called us." Karan, get your jaw off the floor. You asked, he answered. At the same time,
he floored the Bajirao Mastani actor when he said
that "Ranveer is unlimited. I am scared that this guy has no limit."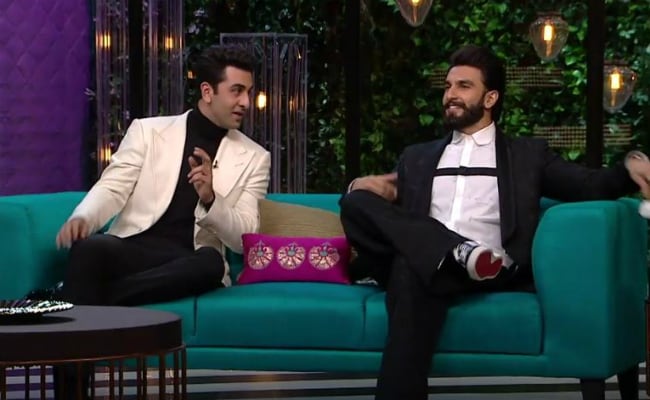 Ranbir on his relationship status:
"Being single is boring, lonely and sad. If you want space and all, you should join NASA". Ranbir reportedly broke up with actress Katrina Kaif some months ago. Meantime, the usually candid Ranveer said zip about his own relationship status. Expected much more from you, Ranveer!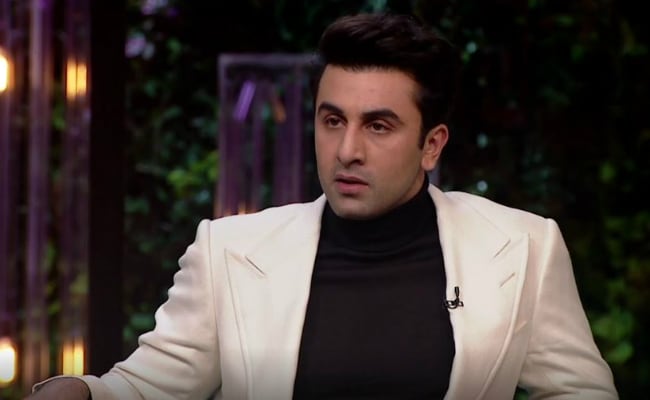 On being insecure in a relationship:
Ranbir said he does get insecure. On the other hand, Ranveer went on about being the perfect boyfriend and never feeling jealous or envious. What's that they say about protesting too much?
'What are the layers that run between sex and love?':
"Clothes," came Ranbir's glib response while Ranveer was still trying to understand the question. The discussion went on to casual sex and Ranbir scored here too. "Casual sex is equal to masturbation. It is worse than masturbation, in fact." Even Ranveer couldn't help but give a Ranbir a pat on the back for that 'awesome' answer.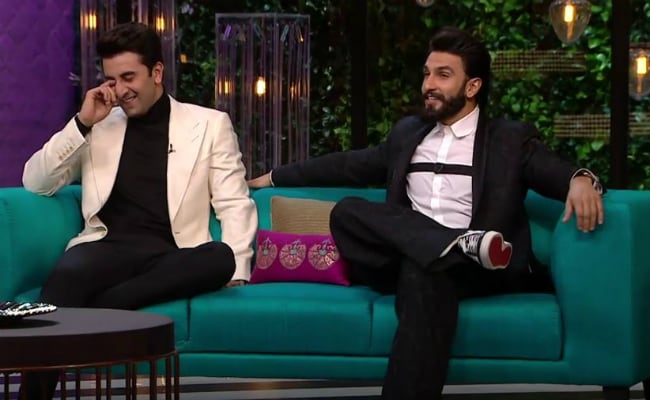 Sorry Ranveer Singh, but Ranbir Kapoor was poised yet charming. Passive yet aggressive. Subtle yet explosive. 10 on 10.