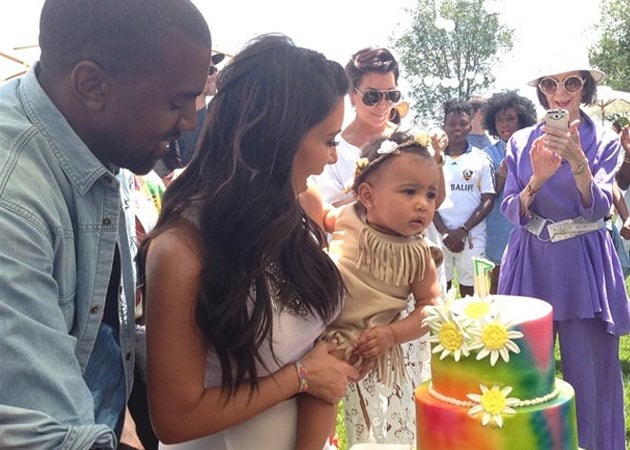 Los Angeles:
Reality TV star Kim Kardashian, who has been brought up with five siblings, says she would love to have at least one more child with her husband Kanye West if not more.

The couple has a 13-month-old daughter named North West. During an appearance on the Ellen DeGeneres Show, Kim not just took the ALS Ice Bucket Challenge, but also revealed she wants a sibling for North, reports dailymail.co.uk.

"I just went to San Diego to give my pregnant sister a break. I took care of my niece, nephew and my daughter," the 33-year-old told the chat show host in reference to older sister Kourtney and her children Mason and Penelope.

"To bathe all three, feed them, get them in pajamas and down for bed I was literally like crying. It was so hard. I don't know how my mom did it with six," she said of her mother and manager, Kris Jenner.


"So it was really, really hard so I'll go for two, but then again I have so many siblings and I love it. They're my best friends. I would want that for my kids. So I'm going to do two and see how it is," added Kim.
Kim has four sisters - Kourtney and Khloe Kardashian, half-sisters Kendall Jenner and Kylie Jenner and a brother - Rob Kardashian.