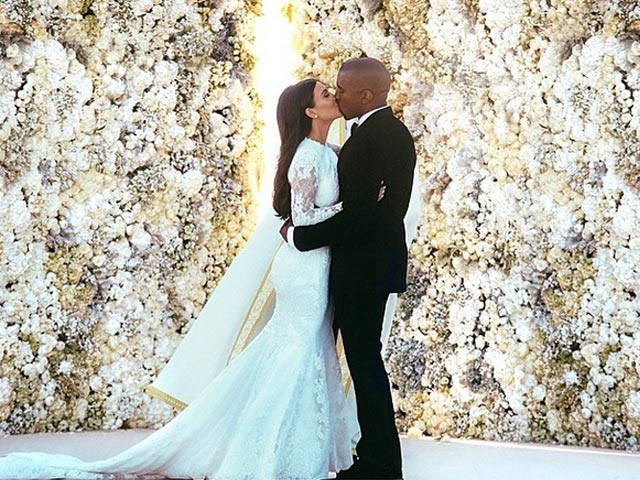 Los Angeles:
Reality TV star Kim Kardashian and her husband Kanye West's wedding day picture is the most "liked" post of 2014 over social media.
The couple, who got married on May 24 in Florence, Italy, shared one of their first kisses as newlyweds and have attracted a huge 2.4 million 'likes' for it on Instagram, reports mirror.co.uk.
The second most "liked" picture was a black and white photo of Justin Bieber and his on-and-off girlfriend Selena Gomez, which garnered 1.9 million 'likes'. Finally, an image of former Disney stars Ariana Grande and Miley Cyrus, in which Ariana plants a kiss on Miley's cheek, came in third place with a 1.84 million 'likes'.