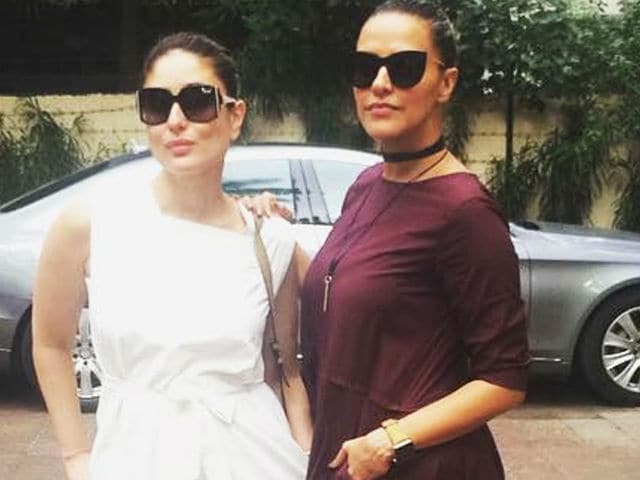 Highlights
Kareena to come on audio chat show with Neha
Karan Johar was the first guest at the show
Ranbir, Kangana, Sonam, Arjun are also expected to feature
New Delhi:
Actress Kareena Kapoor Khan
will have a no-holds-barred chat with actress Neha Dhupia which will soon be on air and we can't wait.
For the uninitiated,
Neha is producing
an audio chat show, #NofilterNeha for a music app where Bollywood celebs will speak without really thinking much. Seems like a radio version of
Koffee With Karan
with the only difference that since you would not see the stars, they do not have to worry about looking good. But will it translate into being politically incorrect? We would have to find that out.
This picture of Kareena and Neha is trending on social media which has got fans excited:
Will Kareena, who is pregnant
with her first child with actor
, husband Saif Ali Khan, bare it all? We would have to wait and watch. Err, listen.
Karan Johar was the first guest on the show which will also have Ranbir Kapoor. Apparently the actor had quite an unfiltered conversation with Neha.
#NoFilterNeha will also feature Kangana Ranaut, Arjun Kapoor, Sonam Kapoor, Anurag Kashyap, Yuvraj Singh, Farah Khan, Chetan Bhagat and Vishal Dadlani.