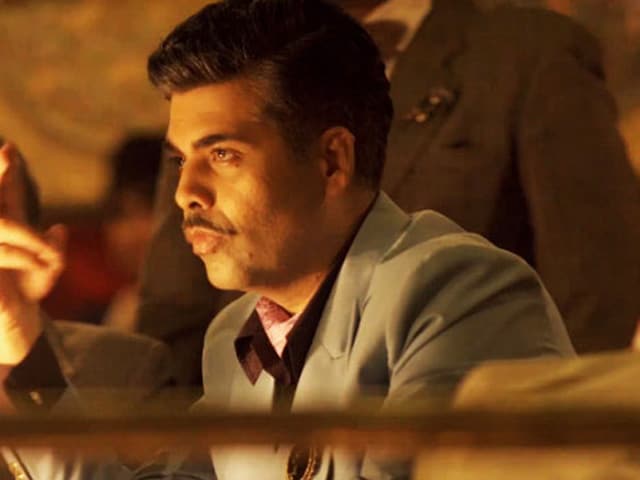 Karan Johar's respect for actors who wear a fake moustache in films has grown manifold ever since he had to wear one himself for his role of a villain in
Bombay Velvet
. He found it "annoying", but says it was an emotional experience as it reminded his mother of his late father Yash Johar. (Also read:
Bombay Velvet
Party in Goa Was My idea, Says Ranbir Kapoor)
As businessman Kaizad Khambatta in Anurag Kashyap's film
Bombay Velvet
, Karan has a flamboyant and debonair look and the moustache adds to the panache of his look.
Talking about it, he told IANS in Goa: "I would never keep a moustache! And the fake moustache... My 'izzat' (respect) for actors who stick it every day on sets, has increased. It is annoying and irritating."
But there was one reason why he didn't mind wearing it.
"Strangely, it reminded my mother of my dad. He used to have a moustache, and I got very emotional about resembling him. So, I was happy about that, and thought I should bear with the torture," he added in a lighter vein.
In
Bombay Velvet
, Karan stars alongside Ranbir Kapoor and Anushka Sharma, in a story set in the Bombay of 1960s. The film's trailer exudes vintage charm, as aimed by the art direction and costume direction of the project.