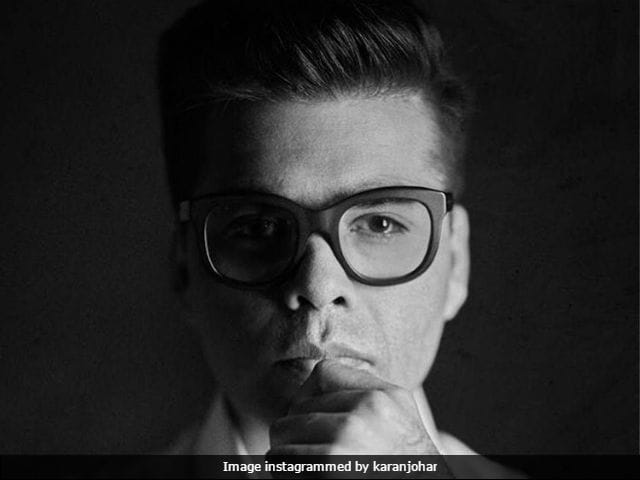 Highlights
"My need to have kids was because of my sense of nurturing," said Karan
"I felt there was a vacuum that is now filled by my children" said Karan
Karan named the baby boy Yash after his father and the girl Roohi
New Delhi:
Karan Johar, who became father of twins through surrogacy last month, told news agency PTI that the seeing his children for the first time was the 'most surreal feeling' for him. The 44-year-old filmmaker said: "When I saw them for the first time, I didn't realise there were tears rolling down. I couldn't believe they were two big pieces of me who are starring at me, who are innocent, vulnerable. It was the most surreal overwhelming emotion I have ever experienced."
Karan Johar has named the baby boy Yash after his father, and the girl has been named Roohi. The filmmaker told PTI that the kids were born premature.
On March 5, Karan had introduced his children on social media
. He wrote: "Two most wonderful additions to my life and lifelines."
Karan Johar
, who expressed his desire to become a father during the launch of his book
The Unsuitable Boy
, told PTI: "My need to have children was because of my sense of nurturing. I wanted to channelise the love within me. And there was deep amount of loneliness, I felt there was a vacuum that is now filled by my children. I would be the mother of my children. I will be both mother and father. I will be more of a mother than father."
"I cannot be dictating the choices to my children. I don't want them to be filmmakers or run my company if they choose not to be. If they have other choices in life I will encourage that like my parents encouraged me to be a filmmaker," he added. Karan Johar said that if ever a biopic was made on him, he would choose Ranbir Kapoor to play him. "I think Ranbir Kapoor can play me well as he likes my personality. He can also get my fatso look. To cast my mother will be tough. I think Juhi Chawla can play her. And my father's part can be played by Rishi Kapoor as he is good at changing the looks," Karan told PTI.
Karan Johar is the son of late filmmaker Yash Johar and Hiroo Johar. Yash Johar is one of India's most-celebrated filmmakers of Bollywood who died in 2004.
Karan Johar's Dhrama Productions last release was
Badrinath Ki Dulhania
starring Varun Dhawan and Alia Bhatt.
(With PTI inputs)