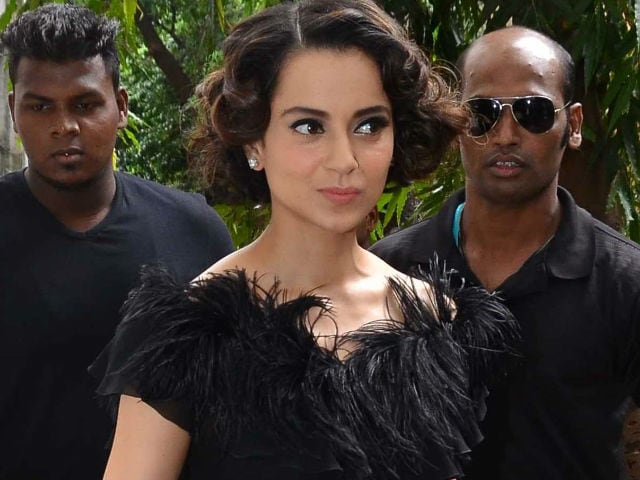 Highlights
Nothing good ever happened in my life during that phase, she said
She says things changed for good when took care of personal hygiene
Kangana stars in a short film on Swachh Bharat Abhiyan
Mumbai:
Bollywood actress Kangana Ranaut says things changed in her life for good when she started taking care of her personal hygiene.
The
Tanu Weds Manu Returns
star said she was extremely lazy and hated taking baths.
"I was really lazy, and hated taking a shower. My parents were fed up. Honestly, nothing good ever happened in my life during that phase. I didn't make friends, no opportunities came my way," Kangana told reporters.
"Then I read a lot about elements, composition and energies. I got to know that energies are of three types, one of them being cleanliness which is the most superior type. It is the truth," she said.
The 29-year-old actress was speaking at the launch of a short film on Swachh Bharat Abhiyan titled
Don't Let Her Go
.
Kangana features in the movie
as Goddess Laxmi.
The
Queen
actress said her life changed after she adopted these techniques.
"I studied Vedanta, followed Swami Vivekananda. I learnt how can I uplift myself, uplift energies and make changes. Like, it has various factors, external and internal cleanliness. I started with external cleanliness. It is a basic exercise. When I started adopting that, things starred changing in life. Now, I take shower, stay clean and make sure I don't litter. I haven't littered for the past 12 years," she said.
The short film, directed by Pradeep Sarkar, also features Isha Koppikar and Omkar Kapoor with voiceover from Amitabh Bachchan.
(Except for the headline, this story has not been edited by NDTV staff and is published from a syndicated feed.)