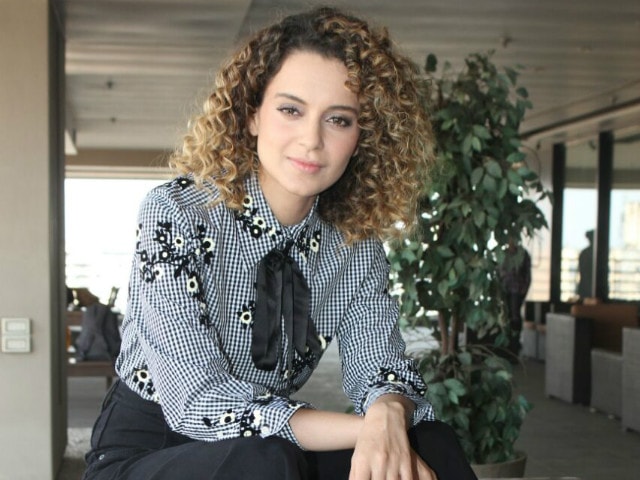 Highlights
'Would wake up to (reports) of mails I hadn't written,' said Kangana
'I was dragged to court for being who I am,' said Kangana
Kangana alleges she and Hrithik Roshan began dating in 2009
New Delhi:
Actress Kangana Ranaut
has dismissed the 1439 e-mails that she allegedly wrote to Hrithik Roshan as 'crap' in an interview with mid-day. The 30-year-old actress also revealed
that she felt 'stigmatised'
by the reports of 'hideous mails' that she denies having written and also alleged "I was dragged to court for being who I am." All of last year, the
Krrish 3
co-stars feuded over an alleged love affair which Kangana claims began on the sets of their 2009 film Kites and Hrithik says never happened at all. Sometime in March, social media obsessed for a while over the supposed 1439 e-mails that Kangana is said to have sent to Hrithik in the course of a correspondence that he alleges he wasn't involved in.
Hrithik sent Kangana a legal notice asking her to apologise for having appeared to refer to him as a 'silly ex' and also went to the police alleging that an 'imposter' had been e-mailing her. Kangana told mid-day, "I was dragged to court for being who I am. I was restricted to a relationship that was (carried out) behind closed doors and I fought it fair and square. People talk rubbish, but
they can't decide how I lead my life
."
She was particularly indignant about the e-mails. "I felt stigmatised. I would wake up to (reports) of hideous mails, which I hadn't written. I am a certified screenwriter from the New York Film Academy. I don't write such crap," she told
mid-day
.
Of Hrithik's allegation that it had not been him who Kangana thought she was mailing, the actress told mid-day, "I never completely understood the story -- who was impersonating whom? I was threatened that horrifying secrets about me would be revealed. My parents were concerned for my safety, but I couldn't bear it quietly. There was a group of jealous hats wandering around him (Hrithik), using him to aim vengeance at me."
Kangana Ranaut, who recently returned from filming Hansal Mehta's
Simran
in the US, will soon be seen as a 1940s film star named Miss Julia in
Vishal Bhardwaj's Rangoon
. Meanwhile,
Hrithik Roshan's Kaabil
released along with Shah Rukh Khan's
Raees
on January 25.
Kaabil
has made Rs 61 crores so far.