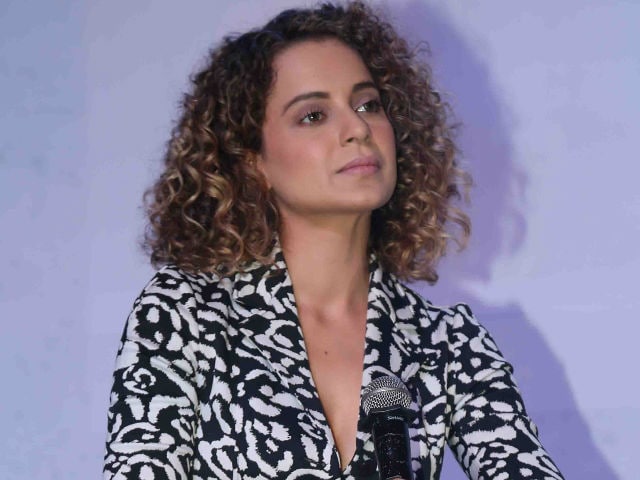 Highlights
That didn't shake anything in me, says Kangana
Kangana's upcoming films are Simran and Rangoon
Kangana's won the National award thrice
Mumbai:
Kangana Ranaut's Bollywood journey was not a smooth sail. The three-time National Award-winning actress faced a lot of hardships even as
she struggled to carve a niche for herself in the film industry
. Kangana, who hails from a small town in Himachal Pradesh, in an interview, told news agency PTI that she faced a tough time in Bollywood as people shamed her for her dressing style and speaking skills. Kangana says she is not ashamed of where she comes from and even when people were talking bad about her, she retained her individuality. Kangana debuted in 2006 film
Gangster
co-starring Emraan Hashmi and Shiney Ahuja. She then went on to star in films like
Who Lamhe
and
Shakalaka Boom Boom
. But her big break came in 2008 film
Queen
for which she won a Best Actress in Supporting Role National Award.
"I do not find anything embarrassing about my born existence. People tried to shame me, coming from small town, not being able to speak English,
not being able to dress up properly
. But that didn't shake anything in me. I always operated from the place of my individuality," she told PTI. "Even today when I work, the first reaction I get from people is 'Oh, she is a delicate beautiful girl' but as I go about my work, it disappears," she added.
The 29-year-old actress feels it is important for women to believe in themselves to be treated equally. "Women have to first believe in themselves as equals, only then they will get that sort of treatment. Today I can proudly say, that within five days of shooting any film, I am treated like anyone else on sets," she said.
Kangana says it is heartening that today women are voicing their opinion fearlessly and people are also keen to listen to them. Kangana feels as individuals, actors do have a stand on certain issues and do follow what is happening around the society.
"As individuals we do belong to the country but in a very individual way, we all care about what is happening the country, in politics, what leaders are doing. In a democracy what a leader does is the reflection of what we have chosen for us."