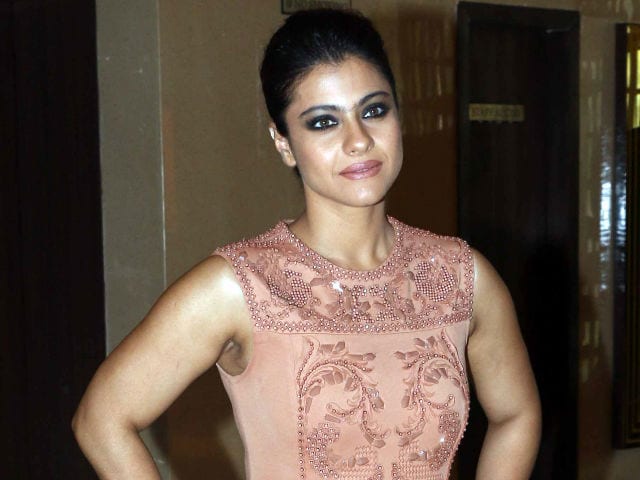 New Delhi:
Kajol says that this the best time for an actor to be in the Hindi film industry as the artistes are getting their due credit.
Kajol, 41, who made a comeback on the silver screen after a gap of five years with Shah Rukh Khan in Rohit Shetty's
Dilwale
, said Bollywood has films for every performer be it male or female dominated.
"Our film industry is in a wonderful phase, where we are at right now. As actors, we have a world in front of us. Male, female, hero, heroine and what we used to call character actors, everybody has the chance to have a film that centers around them with nobody taking away anything from anyone. Right now, it's a nice place to be an actor," Kajol told PTI. (Also Read:
I Wanted to Get Out of My Comfort Zone For Dilwale, Says Kajol
)
Of her opinion on the pay disparity in Bollywood and Hollywood, the
Kuch Kuch Hota Hai
star said it's a global issue.
"I think it's definitely prevalent in Bollywood. It's world over. It's a male dominated business. I also think we have a Meryl Streep, who has done
Mamma Mia!
. We have Julia Roberts, who has done
Notting Hill
. I cried in
Skyfall
after watching Judi Dench. We have so many actresses, who have done so much fantastic work today despite being paid less," she said.
Kajol said it's completely fine for a middle-aged actress if she is not getting to play a college girl.
"If you talk about typical typecast of a herione, may be they cannot currently play a 16-year-old bubbly girl and rejecting or not getting roles. That is perfectly fine. You have to find a film that works for you."
But the mother of two is happy that the scenario is different in the small screen.
"TV has only women-centric shows. On these shows, men are playing the side roles," she said.