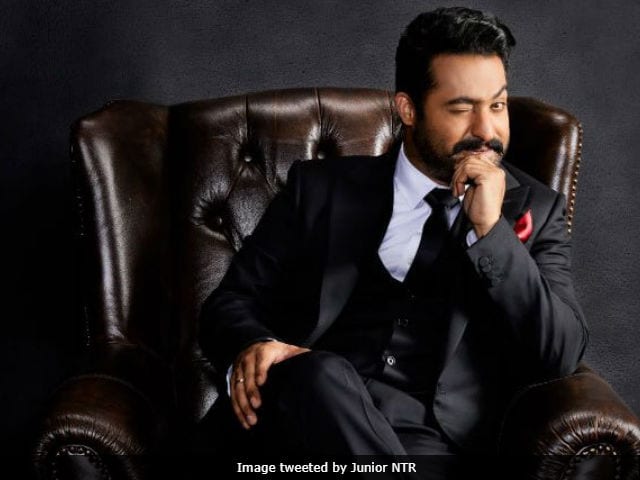 Highlights
Bigg Boss was an opportunity to talk about myself: Junior NTR
Junior NTR plays triple role in Jai Lava Kusa, releasing on September 21
'It was emotionally challenging,' says Junior NTR
New Delhi:
Junior NTR, who is awaiting the release of
Jai Lava Kusa
, is hosting the Telugu version of reality show
Bigg Boss
. The actor told news agency PTI that the controversial reality show have him an opportunity totalk about himself. "What I'm in
Bigg Boss
is how I behave in my house. My films are scripted, and I'm always stepping into someone else's shoes. (But)
Bigg Boss reflects my true self
. It was an opportunity to talk about myself," Junior NTR told PTI. The Hindi version of
Bigg Boss
, soon entering season 11, is hosted by Salman Khan while the show's Tamil version is hosted by Kamal Haasan.
Of
Jai Lava Kusa
, which releases on September 21
, Junior NTR said: "
Jai Lava Kusa
will always be a special film to me. Playing a triple role was emotionally challenging. We have hardly made films revolving around the relationship between brothers." The film is produced by Junior NTR's brother Kalyanram under NTR Arts banner.
Junior NTR's last few films -
Temper
,
Nannaku Prematho
and
Janatha Garage
- have been hugely successful and the actor said: "Success is important but only at a later stage of my life, I realised that personal satisfaction is essential. Ups and downs are quite regular in anyone's life. You can't expect to stay on the cliff every day. There's nowhere else to go from there. So you fall down and you start climbing up again. When you come down, you realise your old mistakes. When you go up, you commit new mistakes."
Watch the trailer of
Jai Lava Kusa
:
In future Junior NTR won't shy away from featuring in 'experimental films.' The actor told PTI: "I do believe in commercial films. People have segregated movies into 'mass' and 'class.' Mass is nothing but the quantity of viewers who come to watch a commercial mainstream film that caters to all groups of audiences. I want to do experimental films provided that it's properly planned and budgeted. You have to sell it in such a way that it becomes a win-win situation for everyone. I like challenging myself and want to balance the 'so-called' image, which I don't know what it is."
Junior NTR says that he is a huge fan of Tamil superstar Rajinikanth and he's try his luck in Tamil cinema after cementing his position in Telugu films. "I would love to do Tamil films. I don't want to do something and just lose. Telugu and Tamil are two different markets. So, I want to concentrate on Telugu now, stabilize and consolidate my hold here before moving on to other industries.
Films like the
Baahubali
series tapped the potential of both markets but Junior NTR said: "For some strange reason, I don't believe in doing bilinguals or trilinguals. I'm waiting for the right story and the time."
(With inputs from PTI)