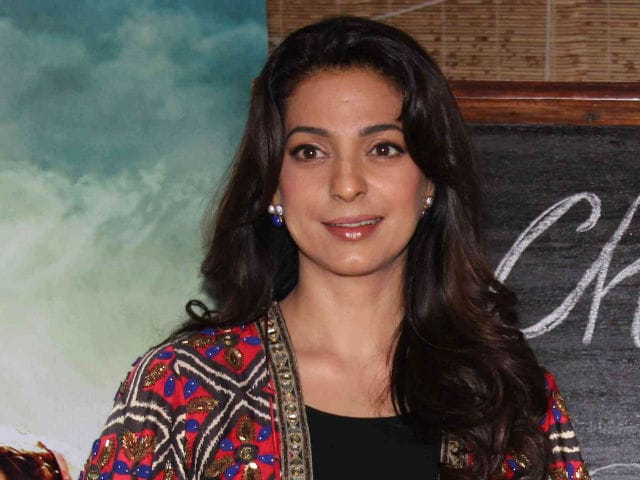 New Delhi:
The issue of pay disparity has become a rage in Bollywood now, but actress Juhi Chawla said that she never got upset about the wage inequality and "accepted" that her male counterparts would get more than her.
Actresses like Priyanka Chopra, Deepika Padukone, Kangana Ranaut and Anushka Sharma have openly slammed the Hindi film industry for pay disparity.
The 48-year-old
Yess Boss
actress, who ruled Bollywood during the nineties, feels the issue has always been there and it won't be resolved anytime soon.
"Pay disparity has always been there. It was there during our times too. There was no problem. It wasn't something I got upset about. We just accepted that the male actors would get more than us. But it is alright and it is pretty much the same now," Juhi told PTI.
When asked if it is high time, the pay gap should be reduced, the actress said, "Even if I feel that way, I don't see it going away easily. It won't go overnight. The only difference is that today's actors earn more than what we used to get and similarly the future actors will get even more." (Also Read:
Hollywood Women Say 'No More' to Pay Disparity, Harassment
)
The last few years have seen women-centric films getting prominence with movies like
Queen
,
Tanu Weds Manu
,
Mary Kom
and
Piku
among others winning big at the box-office.
Juhi, who was last seen in female-centric drama
Gulab Gang
, however, feels the trend is not new.
"I think you can name a few such films but then 300 movies get made in a year, so, seven-eight will have something substantial for girls to do. It has been happening on and off. During our times also; Maybe I did not do those things, I was more into mainstream stuff but Madhuri (Dixit) did
Mrityudand
, Manisha (Koirala) did
Khamoshi
," she said. (Also Read:
Farhan Akhtar Supports Actresses' Demand of Wage System
)
"So, there have been such movies but the ratio is just 5 per cent, rest is hero-oriented. Actresses like Smita Patil, Shabana Azmi were making their mark then and had substance in their characters. The inequality still exists," she said.