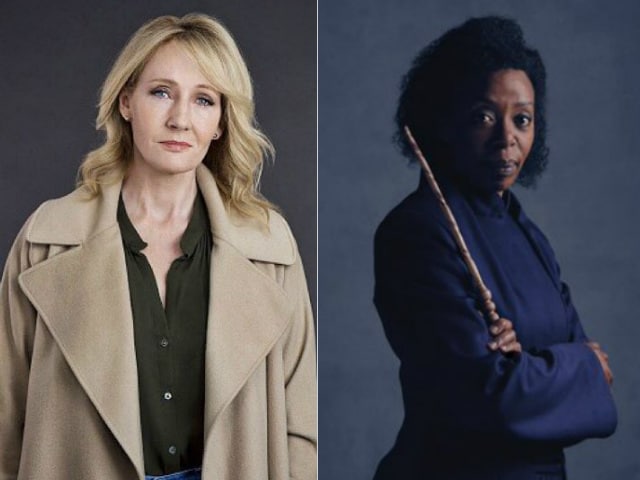 Highlights
Noma Dumezweni plays Hermione in Harry Potter and the Cursed Child
"She was the best actress for the job," said Ms Rowling
The play is set 19 years after Harry Potter and the Death Hallows
London:
British author JK Rowling has defended the decision to cast black actress Noma Dumezweni as Hermione Granger in the upcoming London stage play
Harry Potter and the Cursed Child
.
The
Harry Potter
author addressed the criticism surrounding the casting selection in a new interview with
The Observer
on June 5.
"With my experience of social media, I thought that idiots were going to idiot," she told the newspaper. "But what can you say? That's the way the world is. Noma was chosen because she was the best actress for the job," she said.
Ms Rowling continued: "I had a bunch of racists telling me that because Hermione 'turned white' - that is, lost colour from her face after a shock - that she must be a white woman, which I have a great deal of difficulty with. But I decided not to get too agitated about it and simply state quite firmly that Hermione can be a black woman with my absolute blessing and enthusiasm."
The upcoming two-part West End play, which is scheduled to open on July 30, is set 19 years after the happenings of
Harry Potter and the Deathly Hallows
. The production's script will be released in book form on July 31, one day after opening night.
When the
stage play's cast
was originally announced last year, several fans took to social media to complain that the actors don't resemble those of the hit film series, particularly Ms Dumezweni, whose role was originally played by Emma Watson.