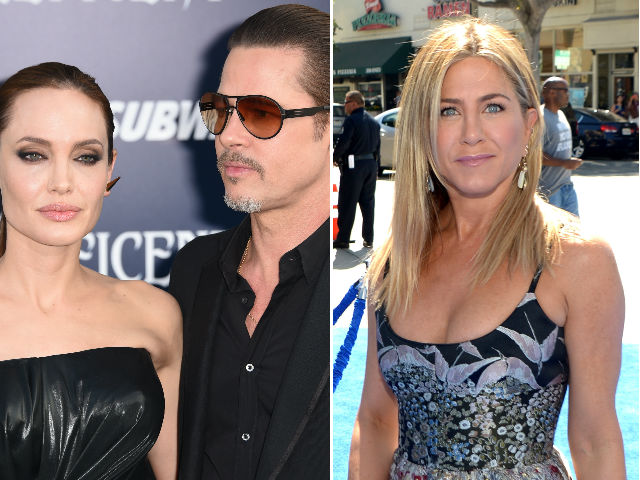 Highlights
Brad reportedly left Jennifer Aniston for Angelina in 2005
Angelina Jolie filed for divorce after two years of marriage
Jennifer never wanted this for them, says a source
New Delhi:
Life has come full circle for the Jolie-Pitt-Aniston triangle that
generated so many headlines
over a decade ago. Angelina Jolie is divorcing Brad Pitt, who divorced Jennifer Aniston to marry Angelina - and Jennifer has reportedly described this turn of events as 'karma,' according to
Us Weekly
.
Angelina, 41, has
filed for divorce from Brad
, 52, ending their 12-year relationship which began on the sets of their 2005 film
Mr & Mrs Smith
. At the time, Brad was married to the
F.R.I.E.N.D.S
star and reports of an affair on set were dismissed by Angelina, who told Vogue magazine that she and Brad were only "very, very good friends." Sometime in 2006, Angelina appeared to rescind her "just good friends" statement, telling People that she "couldn't wait to get to work" while filming
Mr & Mrs Smith
- a comment that Jennifer Aniston later slammed as "uncool."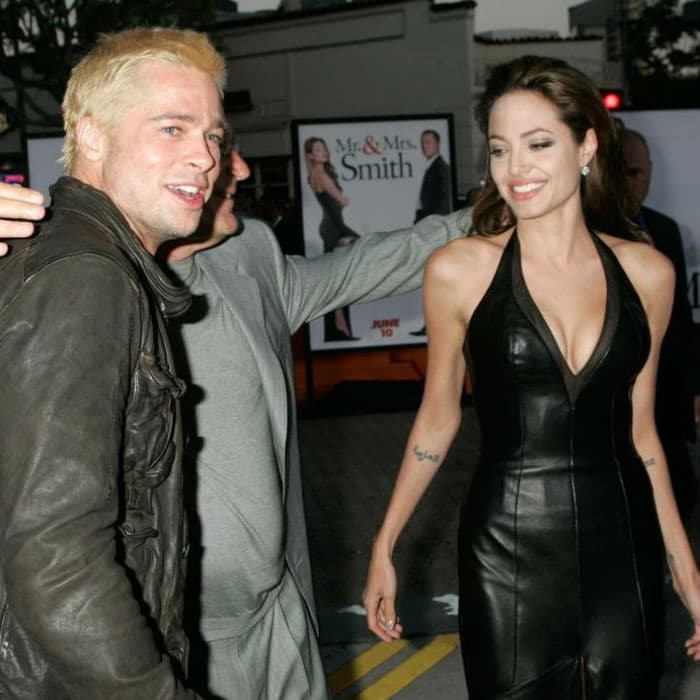 Brad and Jennifer split in 2005,
Brad and Angelina got together
, had three biological children together and married in 2014.
And now, it's over.
According to
Us Weekly
, Jennifer Aniston apparently said "Yeah, that's karma for you" to a friend. Us Weekly's source, however, said that Jennifer doesn't "harbour any ill will towards Brad" and "never wanted this for them or wished this on them."
"But she always got the sense that something would happen with them eventually. She didn't feel that Angelina was truly the one who Brad was meant to stay with. She always felt that Angelina was too complex for him. He's a pretty simple guy," the source added.
In 2005, the world was pretty equally divided between Team Aniston and Team Jolie. In 2016,
Twitter is invoking Jennifer again
, posting gifs and images of her celebrating, cheering and mocking. Sample these:
Gimme a K
Gimme an A
Gimme an R
Gimme an M
Gimme an A

Gimme KARMA #BRANGELINA#JenniferAniston Jennifer Anistonhttps://t.co/RRzHoT1Es6pic.twitter.com/0rlPUpRM0a

— Uplike (@Uplike) September 20, 2016
Brad Pitt and Angelina Jolie are getting a divorce. Jennifer Aniston right now... #Brangelinapic.twitter.com/yivMrLttUs

— Austin Chesshire (@AustinChesshire) September 20, 2016
#JenniferAniston watching this custody battle between #Bradgelina like pic.twitter.com/a8bePfSdzH

— Heartless Gay (@HeartlessGayyy) September 20, 2016
Somewhere today I hope Jennifer Aniston is having a good laugh. pic.twitter.com/TNI90aGzDB

— angel_actually (@ms_angelintexas) September 20, 2016
The #JenniferAniston memes are almost worth the broken family. #brangelinapic.twitter.com/azBqdSEenK

— Lauren Luxford (@LNLux) September 20, 2016
Jennifer Aniston has long moved on from heartbreak and is now married to actor-writer Justin Theroux.
Meanwhile, actor George Clooney, who was in New York for the Leaders' Summit for Refugees at the United Nations General Assembly, was informed of the impending divorce by the reporters there. George and Brad are very close friends and have appeared in the
Ocean's Eleven
trilogy together.
It would appear that George received the news second-hand. "I didn't know that. I feel very sorry then. That's a sad story and unfortunate for a family. It's an unfortunate story about a family. I feel very sorry to hear that. That's the first I've heard of it," he said, reports news agency PTI.
Angelina's father Jon Voight told
Inside Edition
: "It's very sad. Something very serious must have happened for Angie to make a decision like this."
Angelina Jolie cited irreconcilable differences, according to court documents, and has asked for custody of the couple's six children, with visitation rights for Brad.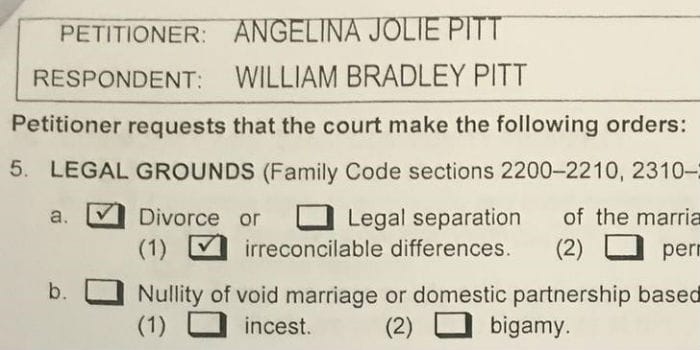 In a statement, the actress' attorney said: "This decision was made for the health of the family. She will not be commenting at this time, and asks that the family be given their privacy during this difficult time."
Brad released his own statement
, saying, "I am very saddened by this, but what matters most now is the well-being of our kids."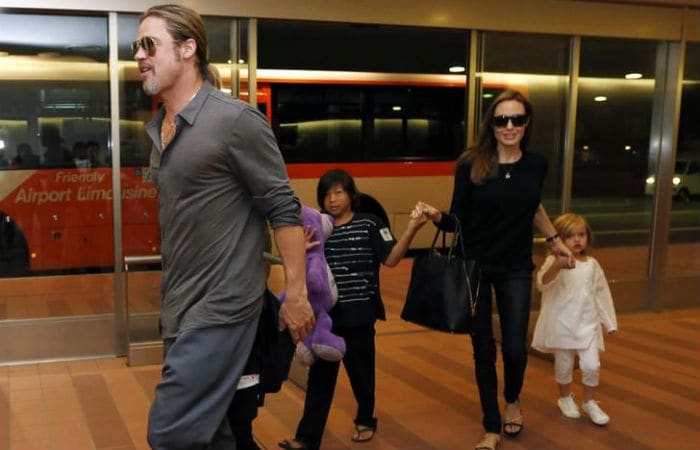 The split has been blamed variously on the couple disagreeing over parenting style, Angelina's disapproval of Brad's partying lifestyle and his rumoured affair with
Allied
co-star Marion Cotillard.
Brad Pitt and Angelina Jolie co-starred in last year's
By The Sea
, which she directed. They starred as an unhappily married couple struggling with personal demons and many believed the film was a reflection of
Brad and Angelina's relationship
. However, Angelina told
Female First
: "Brad and I have our issues, but if the characters were even remotely close to our problems, we couldn't have made the film."