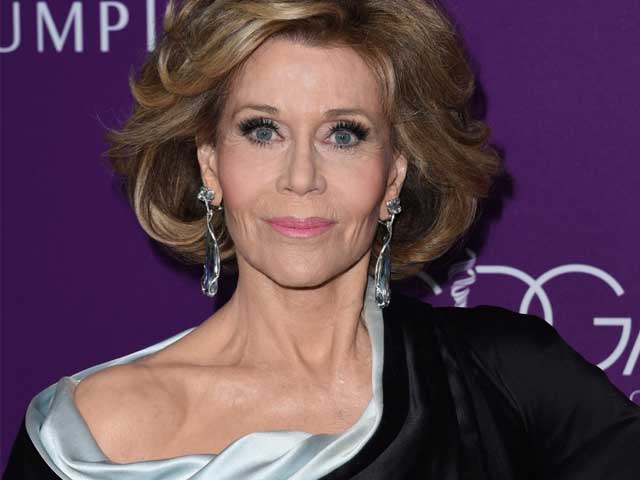 Highlights
'I've been fired because I wouldn't sleep with my boss,' she said
'I always thought it was my fault,' she added
'I know young girls who've been raped,' she said
New Delhi:
Actress and activist Jane Fonda, 79, has revealed that she was '
raped and sexually abused as a girl
' and that she once lost a job for refusing to 'sleep with (the) boss.' In an interview with actress Brie Larson for
The Edit
, Ms Fonda spoke of her own past and how she blamed herself for the sexual assault. "I've been raped,
I've been sexually abused as a child
and I've been fired because I wouldn't sleep with my boss and I always thought it was my fault; that I didn't do or say the right thing" Ms Fonda told Brie Larson, who won an Oscar last year for playing a survivor of rape and sex slavery in the film Room.
Describing the 'toll that patriarchy takes,' Ms Fonda said, "I know young girls who've been raped and didn't even know it was rape. They think, 'It must have been because I said no the wrong way.' One of the great things the women's movement has done is to make us realize that (rape and abuse is) not our fault. We were violated and it's not right."
Jane Fonda is the latest of
many celebrity women to speak up
about having been sexually abused. Actress Ashley Judd revealed on a visit to India in January that she had been "molested at the age of seven, raped at 14 and then again in 1998." Singers Lady Gaga and Madonna, and actress Pamela Anderson have also spoken about being sexually assaulted when younger.
Ms Fonda, daughter of actor Henry Fonda, revealed in 2014 that her mother, who committed suicide in 1950 at the age of 42, had also been sexually abused as a child. The actress was 12 at the time and discovered the abuse many years later while reading her mother's medical records.
Jane Fonda, star of films such as
Barefoot In The Park
and
Barbarella
, won two Oscars for her performances in the films
Klute
and
Coming Home
. Her later film appearances include the 2005 Jennifer Lopez comedy Monster-In-Law. Ms Fonda currently stars as one of the two title characters in Netflix series
Grace And Frankie
.