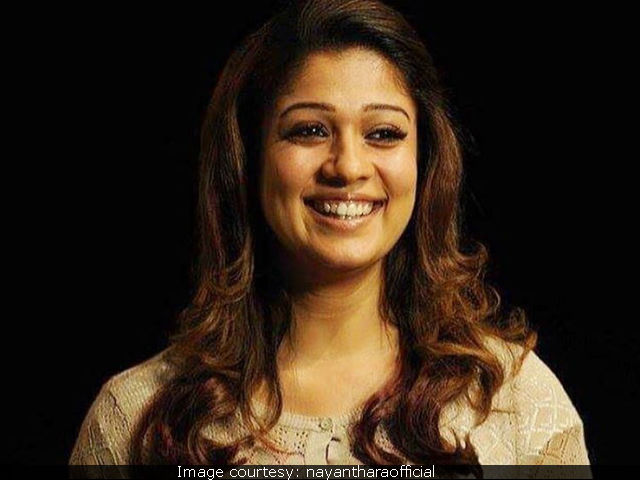 Highlights
"The power of youth is proven again," said Nayanthara
Nayanthara also wished that people's efforts bring back Jallikattu
Rajinikanth and Kamal Haasan have both endorsed the sport
New Delhi:
Actress Nayanthara has swelled the chorus of protests against the
ban on Jallikattu, the popular South Indian sport of bull taming
. "The power of youth is proven again. What Tamil Nadu has been witnessing for the past few days in support of Jallikattu is an unprecedented history. It indeed makes me proud to be part of this state," Nayanthara said in a statement. Thousands have been camped overnight on Chennai's Marina Beach and several other parts of Tamil Nadu opposing the Supreme Court's ban on Jallikattu, traditionally held on the festival of Pongal which was last weekend.
#JusticeforJallikattu Let us all raise our voice and the slogan ' WE WANT JALLIKATTU ' heard all through the country. pic.twitter.com/g6qWxOXFPu

— Nayanthara(@NayantharaU) January 18, 2017
Nayanthara is Malayali by birth but said in her statement that she identifies as Tamil: "By the force of emotion and pride, I'm a Tamilian. This state has been giving me the stature and pride and at this time of emotional juncture, I stand one among them to raise my voice against the foreign bodies, and also against the law enforcing agencies which were misinformed about the whole concept of Jallikattu."
The 32-year-old star appears in Tamil, Telugu and Malayalam language films
.
"As a common citizen, my heart goes with these youngsters who braved the natural and unnatural circumstances to achieve their feat. I wish these efforts bring back Jallikattu, the cultural identity of Tamil Nadu without any further hindrance," Nayanthara's statement concluded.
She is the latest in a series of Tamil stars to have spoken out against the ban on Jallikattu. Senior actors Rajinikanth and Kamal Haasan have both endorsed the sport. Suriya attacked animal welfare group PETA in a statement that read: "PETA may have won a campaign in the court of law but has lost in the people's court. Their claim that Jallikattu is inimical to bulls is full of lies. They talk about cruelty to bulls but they don't realize that by banning Jallikattu, they are aiding in the extinction of rare cattle breed."
In a video message, actor Vijay spoke in support of the protests: "Law was not created to rob people off their tradition and rights but to protect it. Jallikattu is every Tamilian's identity. Those who are protesting against the ban on Jallikattu are united by the feeling that they are Tamilians but not out of compulsion or political pressure. I bow down to each and every one of them. I'd be really happy if those arrested are released immediately."
#JusticeforJallikattupic.twitter.com/VAiD8h9cu2

- Vijay (@actorvijay) January 17, 2017
Several other stars, like Dhanush and Khushbu Sundar, have posted tweets in favour of Jallikattu.
The ban on Jallikattu was imposed by the Supreme Court in May 2014. Animal rights activists say the sport is cruel to the bulls. The protestors dispute this and are demanding that the ban be lifted.