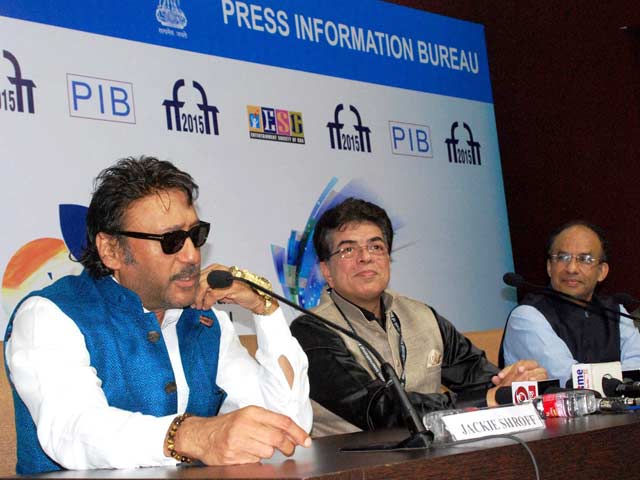 Panaji:
Bollywood star Jackie Shroff says there is 'nothing wrong' with the ongoing 'intolerance' debate in the country. The actor says that in a democracy like India everyone has the right to freedom of expression. (Also Read:
People Have the Right to Return Their Awards, Says Farah Khan
)
The 58-year-old actor said if people felt that there was something wrong happening then they had the right to speak up.
"India is the biggest democracy. We have the right to say what we want to say and people have the right to protest. If there are things that some think are wrong, then people have the right to speak up," Mr Shroff told PTI on the sidelines of the International Film Festival of India (IFFI) here.
Asked about his Rangeela co-star Aamir Khan's comments that his wife suggested they move out of India in the wake of the 'hostile environment', Mr Shroff said people should ask him why he said such a thing rather than 'jumping to hasty conclusions.'
"Ask them (Aamir and Kiran Rao) why they said something like that before jumping to conclusions. Respect the person's view as that is also being tolerant."
Filmmaker Priyadarshan, who was also present at the fest, said that 'a lot was being made out' of the situation and just a few incidents are being picked up and the country was being made to look 'intolerant', which was not the case.