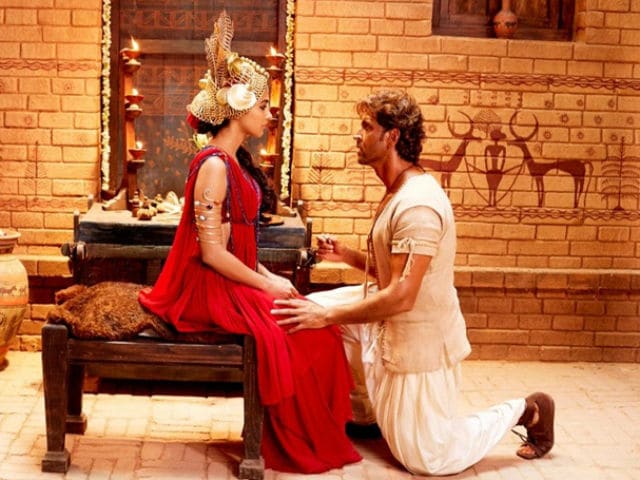 Highlights
Mohenjo Daro has been directed by Ashutosh Gowariker
Hrithik Roshan and Pooja Hegde play the lead in the film
The film is set to release on August 12
London:
One of the world's earliest cities has been brought back to life in one of Bollywood's newest films,
Mohenjo Daro
, which
re-imagines life in 2016 B.C. in an Indus Valley civilisation
whose walls, streets and citadel can still be seen today.
Director Ashutosh Gowariker recreated the city to stage an epic romance that is also a tale of the fight between good and evil, in the grand Bollywood tradition.
"I like telling untold stories and I feel that about this civilisation, not much has been said,"Ashutosh told Reuters.
"I thought, why not weave a story based on the findings of all these archaeologists, and try and do it to the utmost sincerity and honesty. Keep the fact as much as you can intact, but also weave in fiction, because only then can a story be told, and a cinematic story too."
Mohenjo Daro, in modern-day Sindh province in Pakistan, is a World Heritage Site, one of the best preserved in South Asia where visitors can see a well-planned city built of unbaked brick dating back to the beginning of the third millennium B.C.
From the director of 2002 Academy Award-nominated Raj-era movie
Lagaan
, and starring acclaimed actor Hrithik Roshan,
Mohenjo Daro
is expected to be
one of the biggest movies of Bollywood this year.
Hrithik, who starred in Ashutosh Gowariker's 2008 hit 16th-century love story
Jodhaa Akbar
, said he had been relieved to find the filmmaker was on top form.
"He is just as insane about and passionate about his films as he was, and I think he always will be," he said, who was injured while performing his own stunts for the film.
"Before we started the film we had spoken of this. If he and I don't make a film like this, then this kind of film will never be made. And if we don't do it now, we'll be too old to do it at a time in the future," he told Reuters.
Mohenjo Daro
is set to release worldwide on Friday
(Except for the headline, this story has not been edited by NDTV staff and is published from a syndicated feed.)