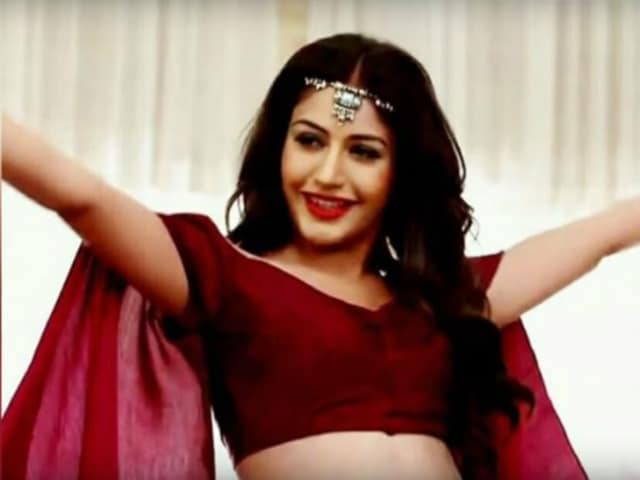 Highlights
Tina gained Anika's trust and fed her with misleading information
Anika thinks that she is Kumari Kalavati Thakur
Anika is also of the view that Shivaay plans to harm her
New Delhi:
The
Ishqbaaz
episode, which aired on television on February 9, was quite an eventful one. But first, a little backstory here:
Anika has lost her memory
after an accident and has no recollection of her association with Shivaay and his family. Tia spent no time to grasp the opportunity to manipulate Anika and drive her out of Shivaay's house. She gained Anika's trust and fed her with misleading information - now, Anika thinks that she is Kumari Kalavati Thakur, who has been taken captive by Shivaay and his associates. Anika is also of the view that Shivaay plans to harm Anika and she must flee at the soonest. Thursday's
Ishqbaaz
episode began with Shivaay trying to put some sense into Anika but she protested vehemently.
Shivaay dragged Anika into their bedroom and tried to explain the situation. Anika, who was desperate to save herself from a man she fails to recognise, splashed a jug full of water on Shivaay's face. Soon she spotted Tia and ran to her asking for help. Meanwhile,
Svetlana also joined Tia
in manipulating Anika and convinced her to do something surprising, so that the Oberois are offended and ask her to leave. Anika and Svetlana then deliver a provocative performance to the
Naagin
song in the presence of everybody.
Shivaay lost his calm and dragged Anika out of the hall room. Shivaay then picked up a knife and pretended to threat Anika. Shivaay attempted to convince Anika that they are married and she must not try and flee the Oberoi mansion. Shivaay also made Anika strike a deal with him in typically-Anika fashion, expecting to refresh her memory but Anika was only left stunned.
Meanwhile, Dadi realised that Anika is extremely agitated and assured her that she is safe at the Oberois and nobody wants to hurt her. Dadi also asked Anika to follow her intuition instead of placing her faith in people who might misguide her. Dadi added that of all people, Shivaay will always be there to protect her - something which struck a chord with Anika.