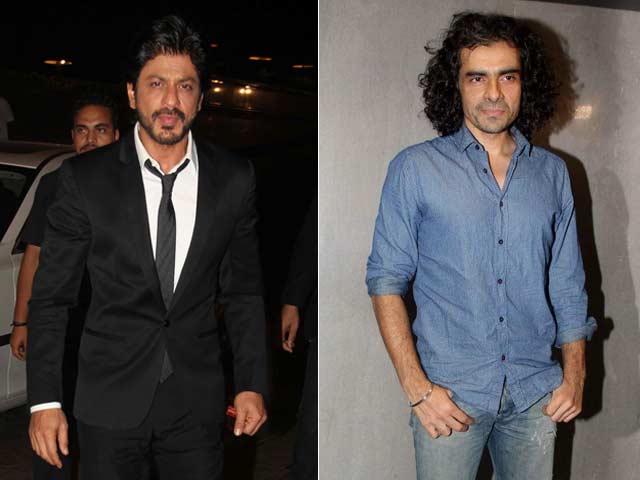 Highlights
Imtiaz Ali's last film Tamasha starred Ranbir and Deepika.
Reports suggest that Shah Rukh will do Imtiaz Ali's next film.
"I am not supposed to say anything about that," said Imtiaz Ali.
Mumbai:
Filmmaker Imtiaz Ali, who is reportedly in talks with actor Shah Rukh Khan for his next film, hopes to start making it by this year.
However, Shah Rukh and Imtiaz have not confirmed the collaboration as of yet.
Reports suggested that Shah Rukh, 50, would be seen playing a Sikh tourist in the film.
"Next film, unless I really sign and finalise, I can't really talk about it. I am not supposed to say anything about that and I shouldn't be. I feel whatever I am saying needs to first happen and then I should say it rather than be predictive," said Imtiaz.
There were also reports that the film will star actress Anushka Sharma opposite Shah Rukh.
Imtiaz, however, did not divulge any other details. He plans to make the film as soon as things have been finalised.
"How do I know? I hope by this year. But I can only say after things are finalised," added Imtiaz.(Also Read:
Shah Rukh in Talks With Seven Directors. More Details Here
)
Imtiaz's last film was
Tamasha
, starring Ranbir Kapoor and Deepika Padukone, which released last year.