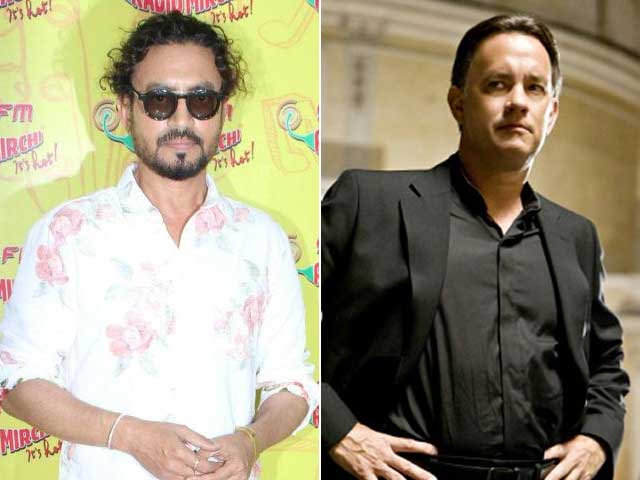 Highlights
Tom is a dear friend: Irrfan Khan
Tom Hanks and Irrfan Khan co-star in Inferno
The film also stars Felicity Jones and Omar Sy
New Delhi:
Collaborating with Hollywood actor Tom Hanks in
Inferno
was a great experience for actor Irrfan Khan as he found the
Forrest Gump
star welcoming and friendly.
Irrfan will be soon be seen in the role of Harry Sims
The Provost in the Ron Howard-directed adaptation of Dan Brown's mystery novel, where Tom Hanks returns to reprise his character of Harvard symbiologist Robert Langdon for the third time.
"Tom is a dear friend. He is a very warm person and an outstanding human being. I enjoyed every moment of working with him. Whenever two actors are familiar with each other's work and you admire somebody, shooting becomes an engaging affair," Irrfan told PTI in an interview.
Inferno
revolves around Robert's attempt to prevent a deadly plague unleashed by a mad scientist.
Irrfan revealed that he was initially offered a different role in the Florence-set drama but he wanted to portray Harry Sims.
"I was offered some other character but I asked Ron whether I could play this character. He asked me why I wanted to play Sims and when I told him how I looked at the role, he liked it and agreed," added Irrfan.
The film also stars Felicity Jones, Omar Sy, Sidse Babett, Knudsen Ana Ularu and Ida Darvish. It will release here on October 14.
(Except for the headline, this story has not been edited by NDTV staff and is published from a syndicated feed.)