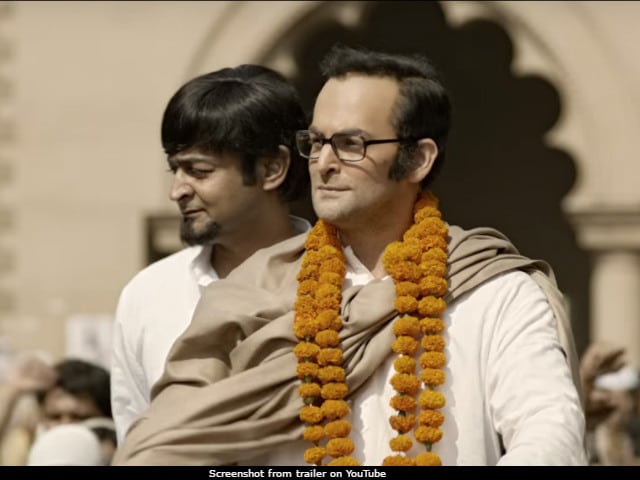 Highlights
Indu Sarkar is a fictionalised portrayal of the 1975-1977 Emergency
Neil Nitin Mukesh has been cast as Sanjay Gandhi
Supriya Vinod plays the role of Indira Gandhi
New Delhi:
Madhur Bhandarkar's
Indu Sarkar
has battled all hurdles in the way and emerged victorious
.
Indu Sarkar
, which is set during the period of emergency and is based on Indira Gandhi's government, faced resistance from the Censor Board, whose obsession for suggesting cuts is not unknown. However, the film was recently cleared for release but not without certain edits. Earlier this week, Mr Bhandarkar was pleased to have the film passed by the Revising Committee of the Central Board of Film Certification. "Thank you CBFC Revising Committee. #InduSarkar has been cleared with few cuts. Happy and relieved. See you in cinemas this Friday," he tweeted. Earlier,
the Censor Board had suggested
that references to political outfits like the RSS and Akali Dal, and even singer Kishore Kumar be removed.
Meanwhile,
Indu Sarkar
was also in trouble over a petition filed by 48-year-old Priya Singh Paul, who claims to be Sanjay Gandhi's unacknowledged biological daughter. On Thursday, the movie was given green signal from the Supreme Court who dismissed the petition. Talking to NDTV soon after the Supreme Court announced its decision, Mr Bhandarkar said: "It is absolutely a great relief... Welcome that the court held that artistic freedom cannot be curbed."
Indu Sarkar
also faced some amount of opposition from various political sections over the portrayal Indira Gandhi's government and the period of the 1975-1977 Emergency. The Madhur Bhandarkar-directed film is a fictionalised portrayal of the controversial period from the pages of Indian political history and is narrated by the character played by actress Kirti Kulhari.
Neil Nitin Mukesh and actress Supriya Vinod
have been cast as Sanjay Gandhi and Indira Gandhi respectively.