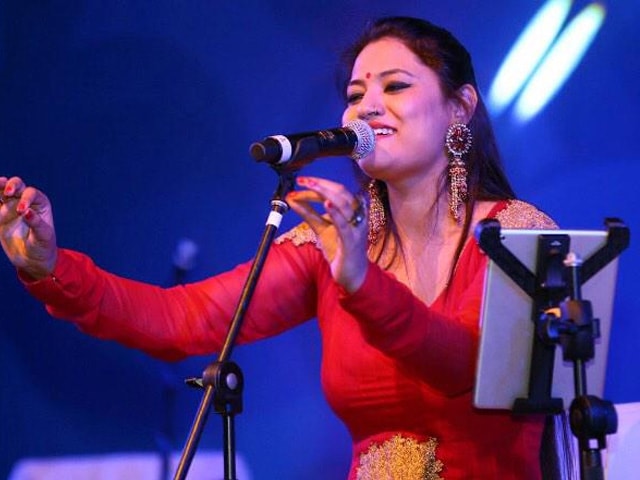 New Delhi:
Young singer Suchismita said that she was enchanted to get a chance to record songs for
The Second Best Exotic Marigold Hotel
in Abbey Road studios where The Beatles used to work on their music.
"I got a call last year from film's music director Thomas Newman and he asked me to come to London and record few songs. I didn't know that I will get to record at the famous Abbey Road studios. And it was a great moment for me when I heard that I recorded in the same room where The Beatles used to record. I was honoured," Suchismita told PTI.
The singer is one of the young talents to board Shekhar Kapur, Samir Bangara and AR Rahman's multichannel network Qyuki and the singer says it will help her to churn out music which is non-filmy.
"It's a great initiative to reach out to masses. I am a creative person and also have a fusion band called Red. Qyuki gave me a chance to do unique things and release it to the masses. It's very helpful," she said.
The Mumbai-based singer, who shot to fame with her tracks in the film's first part
The Best Exotic Marigold Hotel
, has also composed and penned lyrics for the film's sequel starring Maggie Smith, Richard Gere and Judi Dench among others.
"I have composed five songs and wrote the lyrics of two. As the film is set in India, the songs are very much Indian. I have used many Indian
raagas
. The melody pieces are mostly in Brij and Bengali," she said.
The 31-year-old's first break came with Vidya Balan and Farhan Akhtar's
Shaadi Ke Side Effects
, where she sang the romantic number
Desi Romance
with Arijit Singh.
"I never knew that Pritam
da
(music director) will keep my song in the film as these days a song is recorded by many artistes and the director keeps the best one," said Suchismita.
Her tryst with music began when she was two-year-old and was highly intrigued by her elder sister, who used to take lessons in Indian classical music.
"Her teacher used to come very late in the evening and I used to be awake till he came. Being a Bengali, I grew up listening to Rabindranath Tagore's songs and started off my basic training with that," she said.
Bade Ghulam Ali Khan was her inspiration behind joining the profession of singing. "I first listened to Bade Ghulam Ali Khan
saab
when I was seven. We had a cassette in our house and I remember how I used to play his
thumri
again and again. His songs inspired me to be a singer and learn classical music," she said.