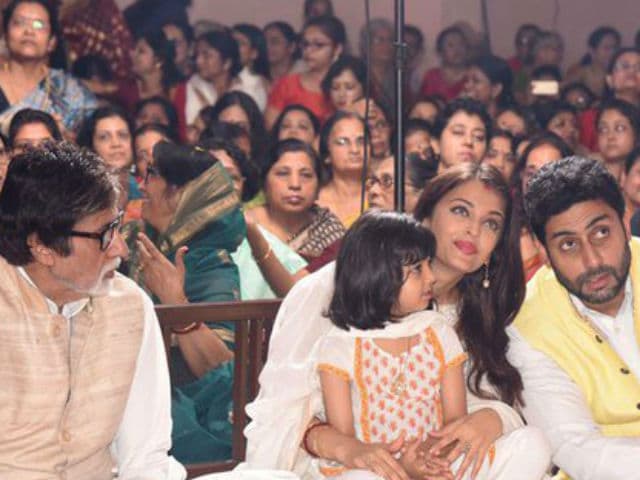 Highlights
The whole Bachchan family spent the day together
They attended Puja at a suburb in Mumbai
Aaradhya made flower offerings to the mother Goddess
New Delhi:
Superstar Amitabh Bachchan, along with wife Jaya, son Abhishek, daughter-in-law Aishwarya, granddaughter Aaradhya and daughter Shweta attended the Durga
Puja
festivities in a suburb in Mumbai at the Ramakrishna Mission Hospital.
It's not everyday we see this busy family celebrating in unison, so it was a treat to see all the members enjoying the day and taking blessings from the Goddess.
It was the auspicious occasion of
Ashtami
and the family does have enough reason to celebrate with Mr. Bachchan's film
Pink
being critically and commercially acclaimed, and Aishwarya gearing up for the release of
Ae Dil Hai Mushkil
.
But what was best of all was the entire family doting on young Aaradhya.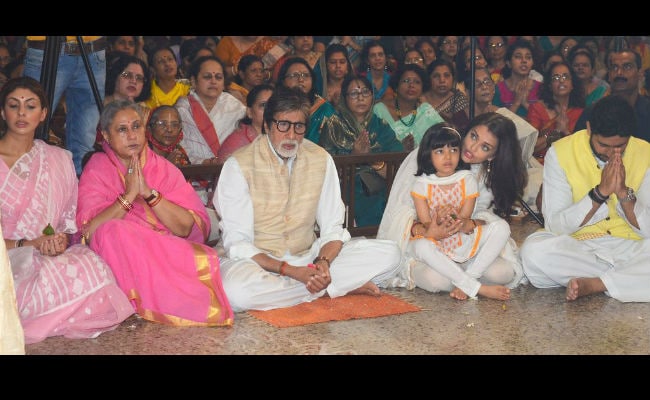 The impeccably dressed Mr. Bachchan donned a Nehru jacket over a white ensemble.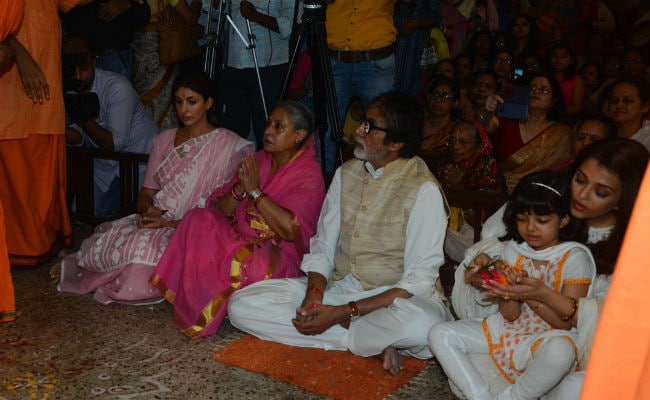 Jaya and Shweta both wore
sarees
in shades of pink for their traditional outing.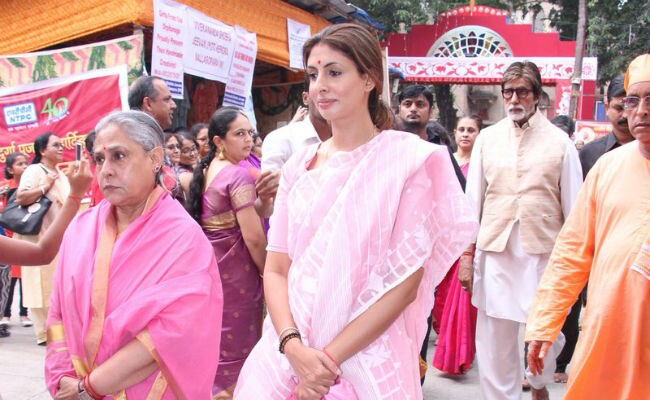 Aishwarya with Aaradhya was a delight to look at.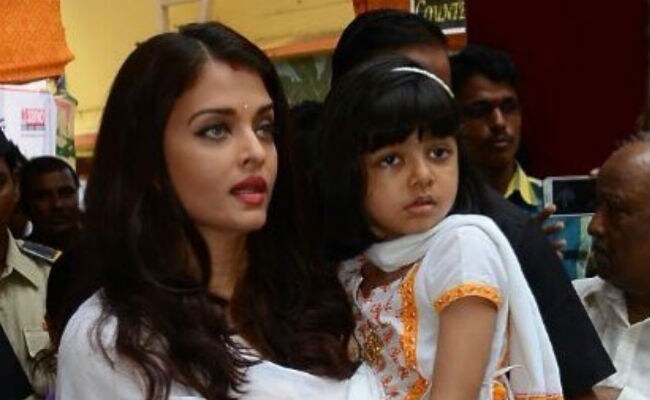 Dad Abhishek was constantly keeping Aaradhya company.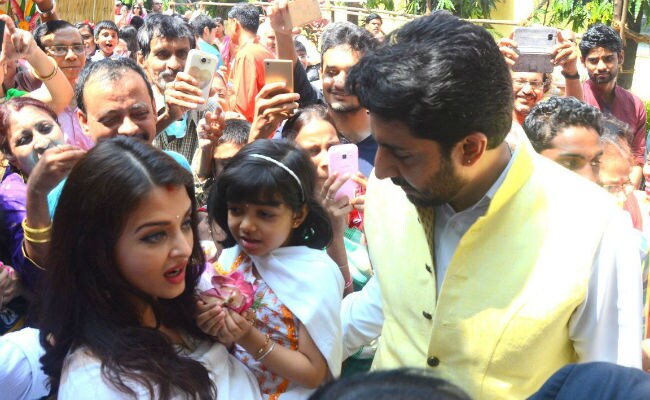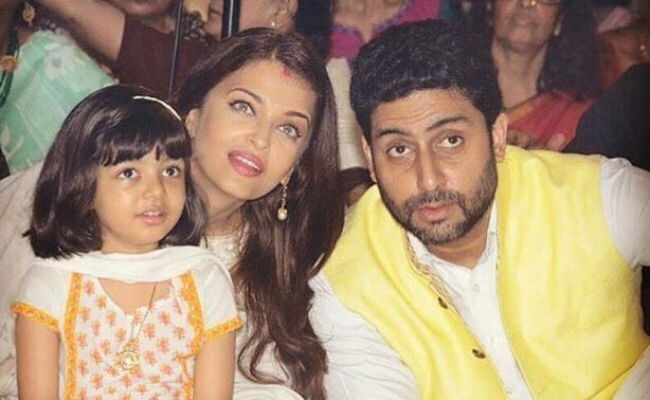 Aishwarya opted for a white
salwar kameez
while Aaradhya looked adorable in a white and orange outfit, as she held a lotus as offering to the Goddess.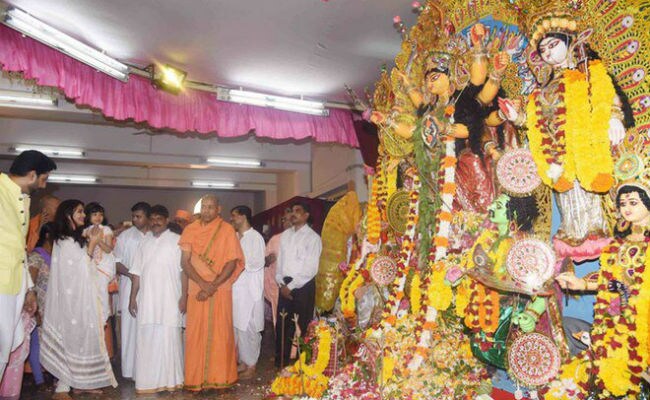 A picture-perfect moment for the family, surely.