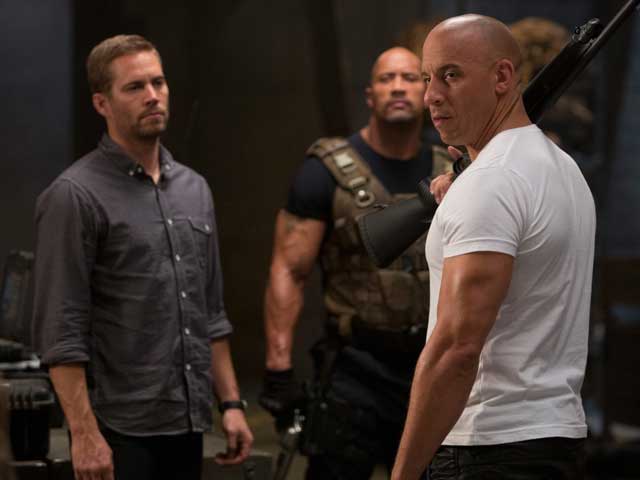 Actor Vin Diesel got emotional while remembering his Fast and Furious co-star Paul Walker at the Los Angeles screening of Furious 7, the upcoming instalment of the action franchise.

Mr Diesel, 47, made a surprise appearance during a recent screening, where he opened up about Paul, the 40-year-old actor who died in 2013 in a car accident, said The Hollywood Reporter.

"This was a labour of love - it was in some ways the hardest movie I ever had to do because the relationships that you see on film are so real," said Mr Diesel, who was unable to attend the film's premiere earlier this month at South by Southwest because his girlfriend was about to give birth.

"When the tragedy happened, I lost my best friend. I lost my brother."

Partway through his address to the crowd, Mr Diesel choked and had to cut a sentence short. He was silent for a moment, which brought cheers of support from the audience members.


"What can I say, guys?" he said, regaining his composure.
"Thanks for being my family."
Mr Diesel said he hoped the fans enjoyed the film, as it was made with them in mind. "More importantly, it's for my brother there," Mr Diesel said, pointing to the image of Paul Walker on the big screen.
Furious 7
is set to release on April 3.