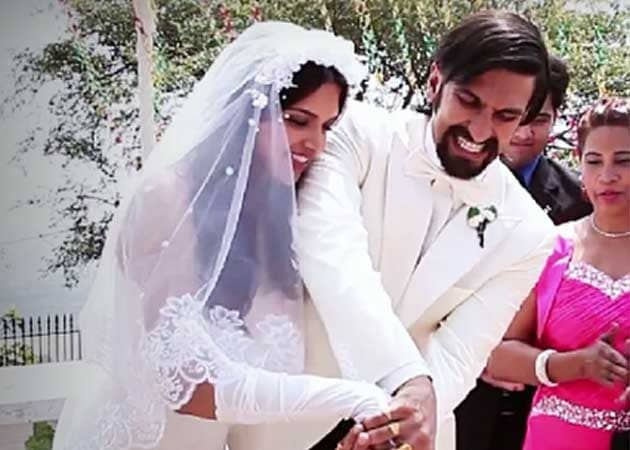 New Delhi:
Ranging from chaos to confusion to death, Bollywood has never left a stone unturned when it comes to amusing its patrons even if it means mocking the sacrosanct institution of marriage. It has, over the years, become adept at finding humour in anything remotely pious, especially weddings. Actors Ranveer Singh and Deepika Padukone's nuptials in the upcoming film, Finding Fanny is one such example. (Also Read: Inside Deepika Padukone, Ranveer Singh's 'Wedding')

Here is a lowdown of a few wedding sequences which have been turned around to look like a comedy of errors in Hindi films.

Dil Hai Ki Manta Nahin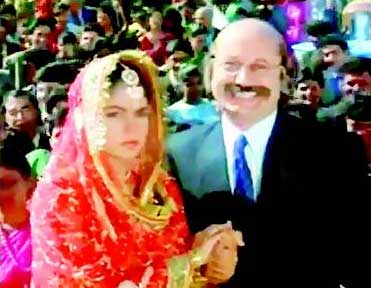 Anupam Kher is at his wittiest best as he instructs (rather yells) at his daughter (Pooja Bhatt) to run away from her wedding venue as he doesn't want her to make the mistake of marrying that Ullu ka Paththa!


Hulchul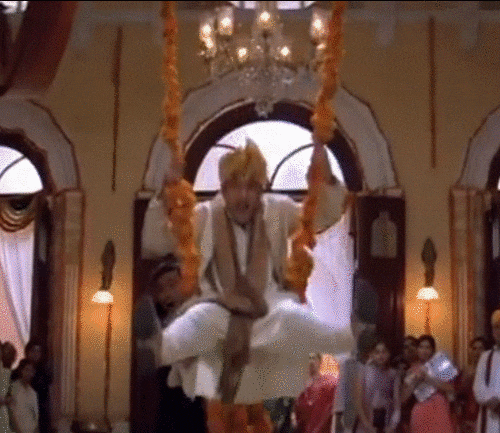 Known for a chaotic climax, Priyadarshan weaved a hilarious wedding sequence in the movie Hulchul with people running across the house to finally get the two love birds - actors Akshaye Khanna and Kareena Kapoor Khan- married. And their love does conquer all, as Akshaye swings across the room to marry his girlfriend.

Housefull 2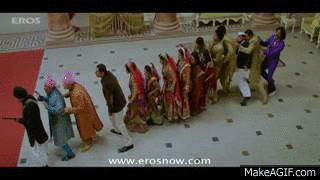 If Priyadarshans's wedding chaos was comical, then Sajid Khan's Housefull 2 multiplied it four times. The film's basic comic element - the confusion between the four Jolly's and their respective girlfriends - peaked at the climax, especially after 'JD' aka Jagga Daaku claimed that he will not tolerate the mix-up anymore!

Matru Ki Bijlee Ka Mandola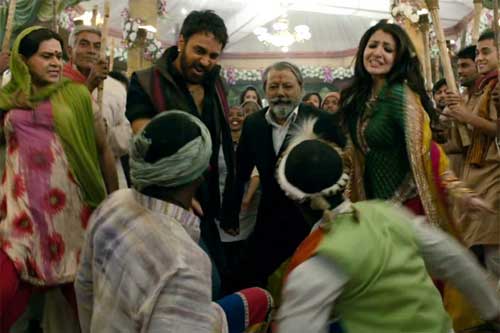 A drunk bride all set for the pheras in a hilarious but slightly somber setting. Actor Anushka Sharma playing the drunken bride makes for one of the funniest Bollywood wedding sequence hands down.

Dev D
As the new age Paro, Mahie Gill didn't shed a tear for not marrying the love of her life. Rather she was seen jumping and dancing in her own baraat in her wedding sequence in her film. The Emotional Attyachar track only added fuel to the fire.


Singh is Kinng
Akshay Khiladi Kumar makes sure he adds dollops of humour in most of his movies, whether the movie requires it or not. So when Katrina Kaif decided to wed Akshay wedding in the film Singh is Kinng, the sequence being funny was not entirely unpredictable. We knew Akshay would get the girl eventually, but amidst the gang attack hilarity ensued nonetheless.

No Entry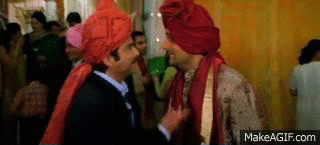 The drama in the film No Entry hit the ceiling during actor Fardeen Khan and Celina Jaitly's wedding sequence. The confusion that ensued over having two wives along with Anil Kapoor's comic timing made the scene look hilarious, making it to the list of one of the funnies wedding sequences ever.

3 Idiots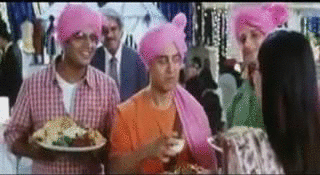 Gatecrashing a professors' daughter's wedding and getting caught never seemed that easy and funny as it did in the movie 3 Idiots. From chutni demo to the khali lifafa, 'all was well' executed in Mona Singh's wedding scene.


Baaton Baaton Mein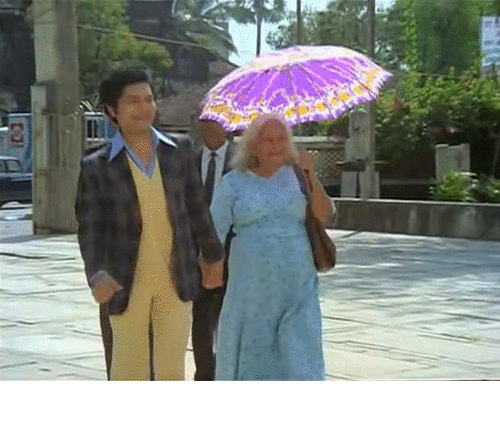 Baaton baton Mein explores a match fixer's worst nightmare. Leela Mishra and Asrani are left dejected, to the audience's amusement, when they arrive at a church to get the latter married to Tina Munim, only to find she is getting married to Amol Palekar.

Pyar Ke Side Effects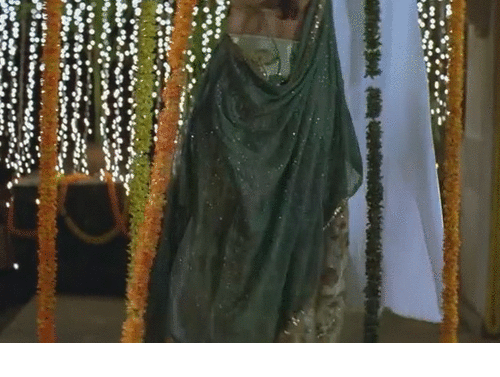 Mallika Sherawat's running away from the marriage 'pandal' in Pyar Ke Side Effects seemed like a subversive twist in the movie. The Indian Runaway Bride escaping her wedding venue, while casually conversing with her relatives telling them to hang on, had the audience in splits. It was funnier the second time with the film ending with her 'groom' chasing after her yelling "Trisha, you can't do this to me again!"