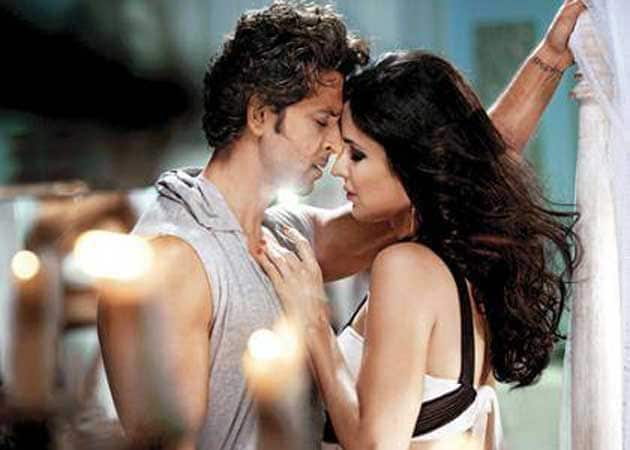 New Delhi:
The title song of Hrithik Roshan and Katrina Kaif's film Bang Bang has just been released and if fans were expecting a Dhoom: 2-esque number, chances are they will be left with mixed feelings.
While the lack of loud beats and high energy that pulsed through Dhoom Machaale is somewhat surprising, there's enough of Hrithik's dance moves and Katrina's curvy beauty to keep fans happy.
The song starts with the stunning Hrithik and Katrina in a bedroom. But things don't proceed as one might expect - instead of moving along the romantic lines, like the passionate embraces of Meherbaan , the song quickly moves onto a dance floor reminiscent of the disco-themed '70s and '80s.
The song starts slow but picks up tempo in the manner of an RnB track from the Eighties. Strobelights, mirrors and disco balls crowd the scene. Katrina and Hrithik take to the floor with their back up dancers and, unsurprisingly, outdo them in the dance department.
The song also features a section where the lead pair are seen dancing on a floor full of water which clearly reminds us of the scenes from Hollywood's Step Up franchise.
In the last sequence, Hrithik tries his hand, and leg, at some of the iconic moves of his dance idol Michael Jackson and he makes them his own with an ease that only comes to him. Tiger Shroff should be taking notes. (Also read: Tiger's MJ tribute review)
Overall, the song is not one which will be strewn across dance reality shows with kids imitating Hrithik ala Dhoom Machaale, but one will grow on you over time with its catchy beats and easy lyrics. This is for sure - we'll be listening to it on the radio and dancing to it on the floor for the next few months.
Bang Bang, directed by Siddharth Anand, is a remake of Hollywood hit Knight and Day and will release on October 2.
Watch: