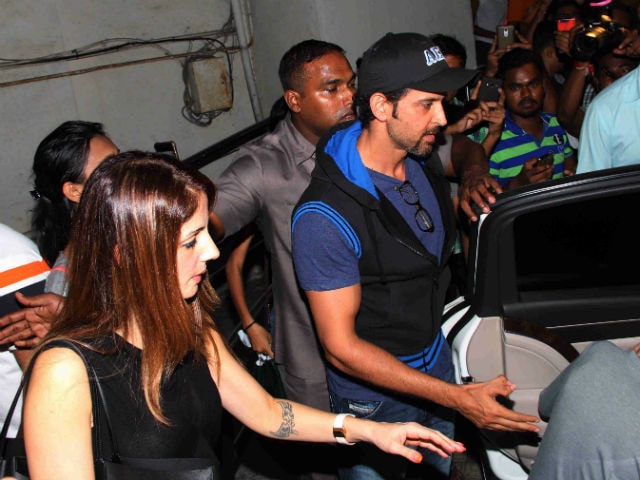 Highlights
Hrithik, Sussanne and son Hridhaan watched a movie
They were mobbed outside by fans
Last week, Hrithik and Sussanne were seen partying with Twinkle Khanna
New Delhi:
Actor Hrithik Roshan and his ex-wife Sussanne Khan were spotted with their son Hridhaan on a movie date on Sunday. The 43-year-old actor, who looked dashing in denims and blue t-shirt, was trailed by his young son through a crush of people and cameras. Outside the Mumbai cinema they had visited, Hrithik was mobbed by fans brandishing phones. Hrithik and Sussanne, casually dressed in a black top and jeans, hurried Hridhaan into the car that was waiting for them, helped by their security team. The couple's other son Hrehaan did not seem to have been on this family outing. Here are pictures of Hrithik Roshan, Sussanne Khan and Hridhaan after the film.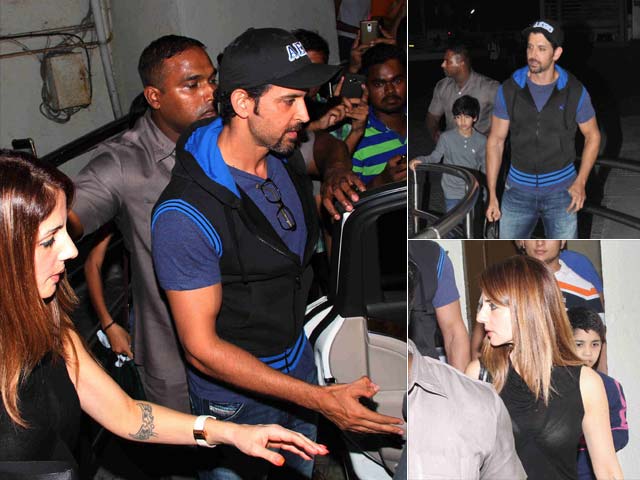 Hrithik Roshan and Sussanne Khan married in 2000, separated in 2013 and divorced the next year
. At the time, there were reports of friction after Hrithik unilaterally announced the end of the marriage in a statement that was seen by many as appearing to place blame on Sussanne. Over the last few months, however, a series of sightings of the former couple suggest that relations have improved - gossip has gone further, speculating that a reconciliation could be on the cards. While neither Hrithik nor Sussanne have indicated that this might indeed be so, picture evidence says that they are, at least, the most amicable divorced couple in and around Bollywood. Here's a roundup of all the times we've spotted them out and about recently.
Last week, Hrithik Roshan and Sussanne Khan were seen partying with Twinkle Khanna, Sonali Bendre
and Gayatri Oberoi. See the pictures here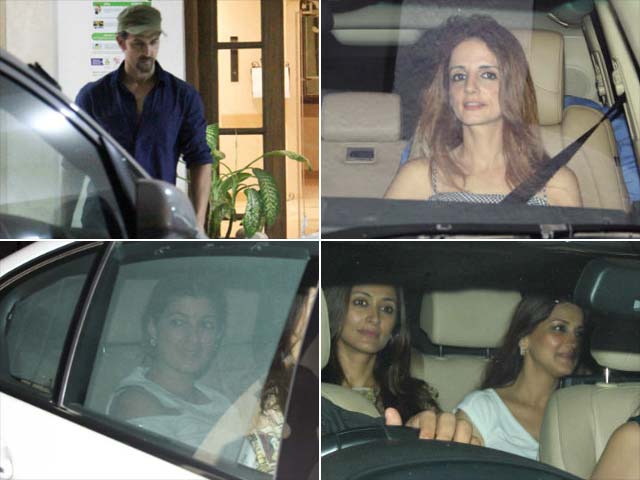 On May 1, Hrithik Roshan and Sussanne Khan celebrated their younger son Hridhaan's 9th birthday.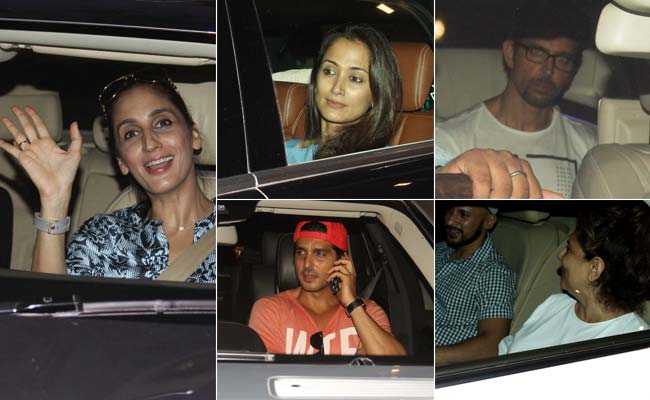 On February 6, Hrithik and Sussanne were snapped at the screening of
Jolly LLB 2
, starring their close friend and neighbour Akshay Kumar. Sussanne and Twinkle, who is married to Akshay, are very good friends and often hang out.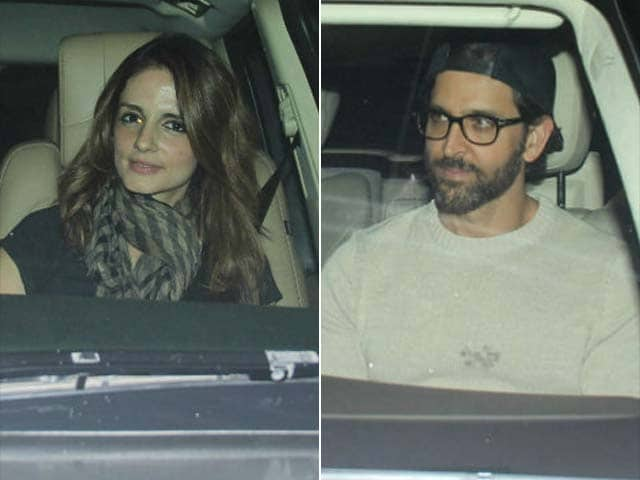 On January 22, Sussanne Khan attended the screening of Hrithik's film
Kaabil
along with her brother Zayed Khan and actors Rishi Kapoor, Neetu Singh and Shabana Azmi. After the film's screening, Sussanne was seen at a birthday party for the Hrithik Roshan's sister Sunaina.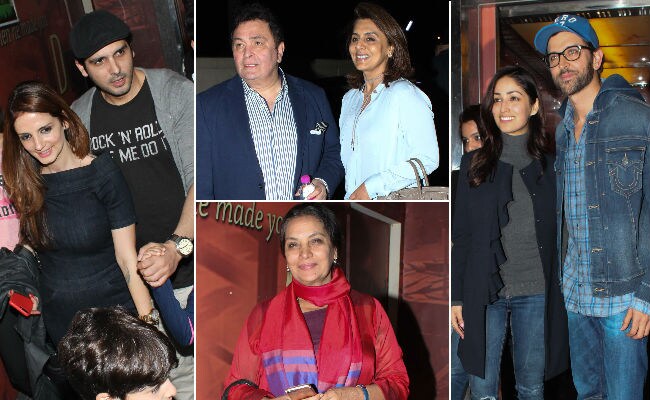 On January 10, Sussanne Khan celebrated Hrithik Roshan's 43rd birthday with him. She shared a picture of herself with the
Dhoom 2
actor on social media, captioned: "Happiest happy birthday to you #sacrecoeur #happiestsoulsaretheprettiest #limitless."
Last year, Hrithik Roshan and Sussanne Khan were seen holidaying with their family in Dubai. Sussanne, 38, shared an image along with Hrithik, her sons, and brother Zayed Khan's wife Malaika on Instagram.
Earlier this year, Hrithik Roshan told NDTV that Sussanne Khan's opinion still matters to him. When asked if he would consider giving marriage another chance, the
Lakshya
actor said: "Not marriage. No marriage for me, at least as far as I can see. Love fulfils me everyday. I am content and extremely enthusiastic about my life."
Hrithik Roshan was last seen in
Kaabil
, co-starring Yami Gautam. He is expected to soon begin filming for Rakesh Roshan's
Krrish 4
.