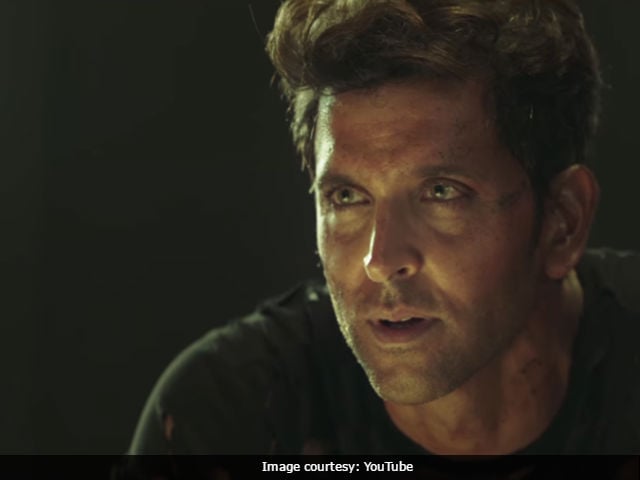 Highlights
Hrithik talks about his brain surgery and separation from Sussanne
After everything he's been through Hrithik looks at life 'positively'
Hrithik Roshan was last seen in Kaabil
New Delhi:
Actor Hrithik Roshan has dealt with a lot in life, both personally and professionally. The 43-year-old actor says that life has been the best teacher to him and that every situation taught him something. Hrithik Roshan shot for a video to promote his label HRX and titled it
Keep Going
. In the video which he shared on Twitter, Hrithik talks about "fighting for a better you." Hrithik also told news agency IANS: "If you just look at it objectively and without attaching it to being a Hrithik Roshan story and view it just as a journey, I think there's a lot to learn. Do not feel disempowered by the situations in your life. They are there to serve a purpose; they are there to teach you something."
Here are the 5 incidents which Hrithik says empowered him:
#1: "I was 21-years-old and presumably the best doctor of the country was sitting in front of me, telling me that I did not have the genetics that would allow me to do the kind of things an actor needed to do in a Hindi film -- things like dancing, jumping, falling,
twisting, break dance and all of that
," Hrithik told IANS. The actor said it was a "big blow" and the doctor advised him to think of an alternate career. "What I learnt from then on is that you must arm yourself with enough information and not confine yourself to one person's point of view," Hrithik added.
#2: Talking about the time when his father Rakesh Roshan was shot in 2000, Hrithik said: "It was so disempowering to see him in the hospital with blood on the white sheets. It took away all meaning from what I was doing. From being an actor, doing a dance, doing a comedy scene." When he introspected he realized: "Take positively every single time you feel disempowered as it is an opportunity to learn and to grow."
#3: When Hrithik was shooting for the climax of Ashutosh Gowariker's
Jodhaa Akbar
his "knees gave away." Hrithik has arthritis. Hrithik told IANS how he overcame that situation: "It is my belief that there is always a way out if you just keep holding on and walk an extra mile. Never stop seeking and never stop believing that there is and will and can be a way out."
#4: Hrithik said that the brain surgery, which delayed many of his projects, had a "devastating effect again on my future - as in what I could do and what I could not, but by then I was so solid in my head. I felt like there was no stop to my career and the possibilities."
#5: Hrithik Roshan also talked about his
separation from ex-wife Sussanne Khan
. "I see my entire journey as a very positive one. Even in something like my separation, which is emotionally the most disempowering situation to be in, I could survive," he told IANS.
The
Bang Bang!
actor could overcome all of that and said that he looks at his life journey so far "positively." He told IANS: "So when I look back and join all the dots, every single time that my life seemed that it was over or it seemed like I could not keep going, it was only giving me fodder and information so that one day I could build the HRX brand."
Hrithik was last seen in
Kaabil
and is expected to start filming
Krrish 4
soon.
(With IANS inputs)