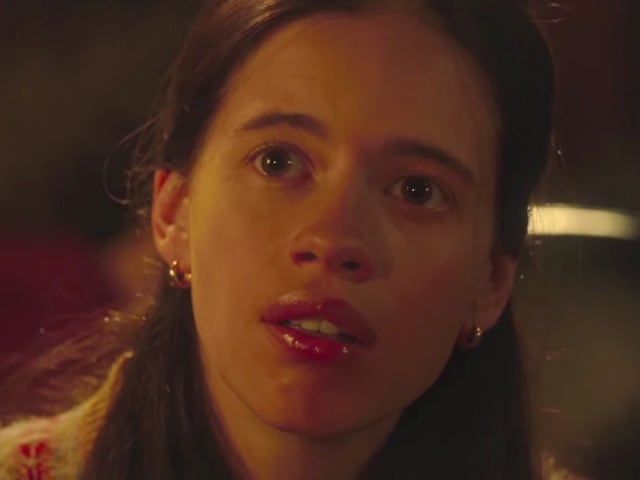 Mumbai:
Kalki Koechlin's
Margarita, With a Straw
may come across as an offbeat film, one which has traversed to different movie festivals, but director Shonali Bose said it's a typical Bollywood commercial film with songs.
Shonali recalls having told producers Viacom18 Motion Pictures, "Why are you sending this film to the festivals?"
But then when the movie garnered some awards, she was clear she didn't want the accolades to be flashed on the film's poster before its commercial releases as "people will feel it's an arthouse film and boring". (
Movie Review: Margarita With a Straw
)
"I want to say it's a Bollywood film and also has five songs in it. I have made this film for Indian audience," Shonali said of the film, which released in theatres on April 17.
Kalki plays the role of a girl with cerebral palsy in the movie, which talks about her struggle with the normal activities in her life. (Also Read:
Scary to Play a Real-Life Person, Says Kalki Koechlin
)
Shonali has taken care of not showing the "problems of disability".
"One important thing of the film is you will forget that she is in a wheel chair," said the filmmaker, whose movie also features Revathi and Sayani Gupta. (Also Read:
Sarika the First Choice for Revathi's Role in Margarita, With a Straw
)
While marketing and promotions have become an inseparable part of filmmaking, Shonali admits that for a movie like
Margarita, With A Straw
, promotions are needed all the more, "because there is no star". (Also Read:
Important That Margarita, With a Straw is Watched in First Three Days, Says Kalki
)
"The film has released in 250 screens, but for the numbers, people should know there is such a film coming up," the 49-year-old director said.
She knew it from the beginning that while there is scope for the movie to earn an audience via word of mouth, the film won't get a strong opening.
Shonali said that Kalki was always the first and only choice for the lead role because of her endearing smile and willingness to work hard. (Also Read:
Celebrating Kalki Koechlin's Laila in Foreign Balamwa
)
"She did the auditions for three to four months, and I had also told her she can't do any other commercials or other films. When she did
Yeh Jawani Hai Deewani
, we had to move on and we started auditioning other actors. But something was missing in them and they could not give the commitment."
"Then I called Kalki and said we will wait for you for three months," she added.