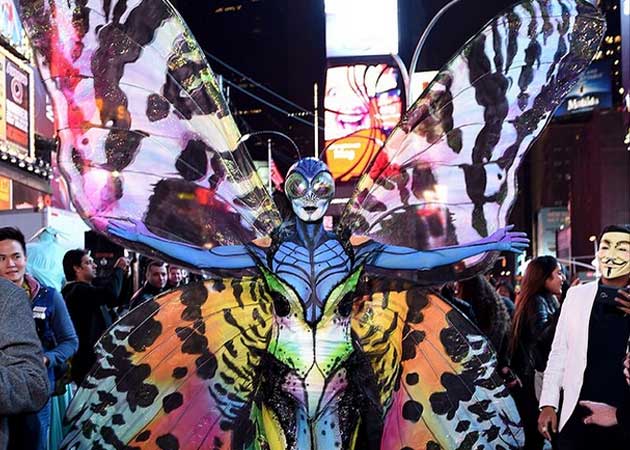 Supermodel Heidi Klum, who turned into a butterfly for Halloween, shares the story behind the dress.

The Project Runway judge posted a video to Instagram of herself getting fit into a butterfly look, reports hollywoodreporter.com.


The process seems to be a painstaking one, involving prosthetic eyes, body paint and antennae. However, the 41-year-old star made it look pretty easier in the video.
Heidi is known for her love of Halloween, as she hosted her 15th annual bash this year for the spooky holiday.
Watch: